The innovative All-on-4 dental implant procedure offers a remarkable solution for those with missing teeth.
With this technique, fewer implants are needed than traditional methods to replace an entire arch of teeth – saving you time and money while providing excellent results.
Furthermore, bone grafting procedures can often be avoided altogether in many cases thanks to the advanced technology used during the all-on-4 dental implant treatment. This not only reduces overall costs, but also significantly shortens your recovery period.
With immediate function provided by temporary teeth placed on the same day of surgery, patients experience improved speech and eating capabilities right away. The fixed prosthesis is more stable and functional compared to conventional dentures, which enhances overall quality of life considerably.
However, it's important that potential candidates for all-on-4 dental implant undergo careful evaluation before undergoing any dental procedure including All-on-4 dental implants since there may be risks involved depending on individual circumstances. Working closely with experienced specialists who have expertise in this field will ensure optimal outcomes, so don't hesitate!
All you need to know about dental treatments, including price, aftercare and healing process, or contact us!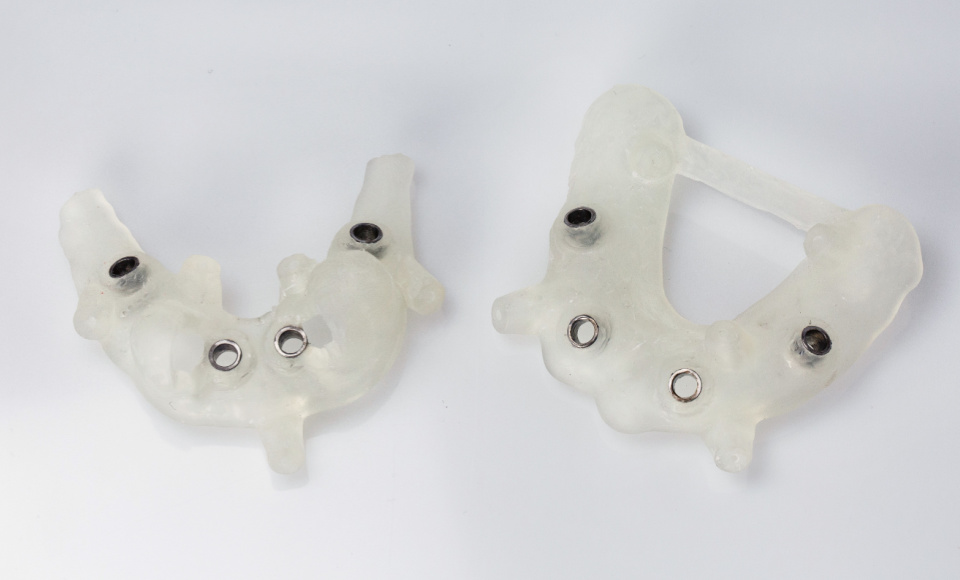 All on 4 Dental Implants Animation Video
FAQ
What is the life expectancy of all on 4 dental implant?
Dental implants are a long-term solution for missing teeth, and often they even last a lifetime. However, the lifespan depends on the individual circumstances of the patient, such as oral hygiene and general health condition.
How many teeth do you get with all on 4 implant?
All-on-4 dental implants provide a full arch of teeth, typically replacing all teeth in either the upper or lower jaw using only four implants to support the prosthesis.
Which is better? All on 4 or All on 6?
It depends on the patient's individual circumstances which implant is more suitable. All-on-4 implants are less invasive and less expensive, while All-on-6 implants offer better stability.
How do you clean under all-on-4 dental implants?
To clean under All-on-4 dental implants, use interdental brushes, a water flosser, brush with non-abrasive toothpaste, and use antimicrobial mouthwash daily to prevent plaque and bacteria buildup.
Contact us now in case you have any questions!
Types of Dental Treatment:
You might also be interested in ...
Get your free consultation