Breast Aesthetic Surgery or Mammoplasty
is a group of surgical operations aimed at changing the shape and size of the mammary glands, correcting the areola and nipples.
It allows you to regain self-confidence and get rid of a number of complexes that interfere with normal life.
Most popular clinics for breast aesthetic surgery
Well-known healthcare brand, that offers top-notch medical care in accordance with worldwide standards.
Turkeyana Clinic considers beauty as a universal principle of soul and body and a "natural, integrated image".
Individual solutions as well as intensive guest care ensure a holistic aesthetic surgical experience and high patient satisfaction.
Prof Dr. Ilker Yazici's clinic combines the health and well-being of individuals with the highest level of professionalism and a patient-centered approach.
"Fidel" means " loyalty" in Latin. The clinic has the vision and principle of understanding and meeting the physical and psychological needs of patients.
The Clinic has performed over 9,000 procedures and treated many thousands of patients from all over the world.
Clinicton will assist you in every aspect of your treatment, aftercare and healing process, even accommodation and transfers.
Genotime Premium Clinic uses the entire infrastructure of the private Medical Park Hospital in Maltepe on the Asian side of Istanbul and performs all procedures there.


Table of Contents
So What Is
Breast Aesthetic Surgery or Mammoplasty is a group of surgical operations aimed at changing the shape and size of the mammary glands, correcting the areola and nipples.
It allows you to regain self-confidence and get rid of a number of complexes that interfere with normal life.
Types and Methods
Reconstructive – This type of manipulation is used in connection with partial or complete removal of the mammary glands (mastectomy). How mammoplasty is done is influenced by the initial excision procedure. Recovery is possible immediately after completion of the removal, or after a certain period of time after careful study. Natural or artificial aggregates are used to recreate. The material is the body's own tissues – autografts, or silicone gel implants. A combined option is also possible.
Also used for gynecomastia in men.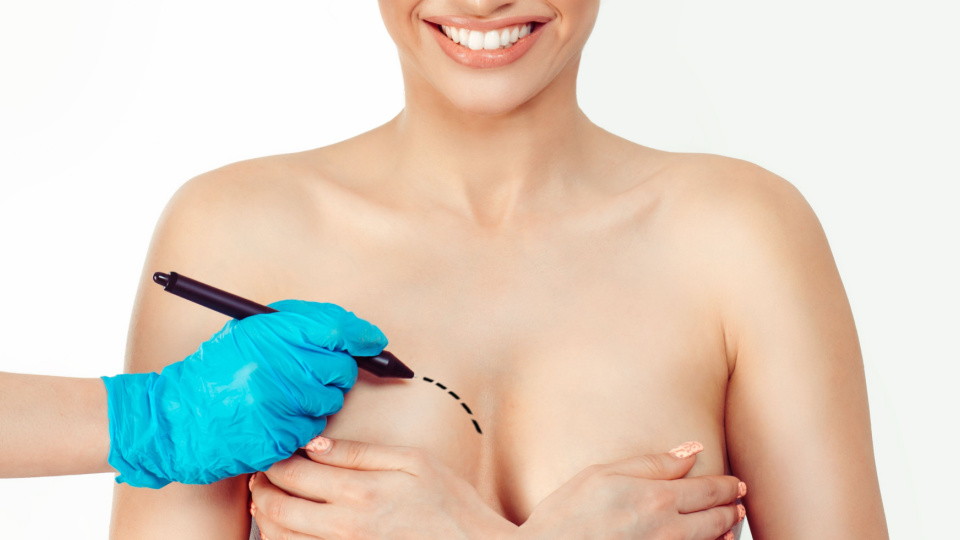 Treatment Plan
1. Day
Meet your medical consultant
Detailed examination of your breast
Final decision on the surgery method as well as on the form and volume of the implants 
2. Day
Come to the clinic with empty stomach and do the blood control
Second consultation with your treating doctor after the results of the blood test are available.
Preparation and start of the surgery: it is performed under general anaesthesia, so you will not feel any pain.
Breast augmentations usually take between 2 and 3 hours.
In case, a breast lift or correction of the nipples is performed in conjunction with a breast augmentation, the duration of the surgery is then extended by about 1 to 2 hours.
After waking up, you will be transferred to your private room at the hospital.
Due to the general anesthesia, you will spend one night in the hospital under medical monitoring.
Please note that you need to wear a special support bra for about 1 month, which will receive from our clinic free of charge.
3. Day
Consultation with your treating doctor
Control of the surgery area
Removal of the drainages
Information about what you should pay attention to in the next few days
Afterward you will leave the hospital, go to your hotel and relax
To prevent possible pain and reduce swelling in the surgical area, we strongly recommend that you diligently use the medications that you will receive from our clinic.
4. Day
If you feel ok, you can now explore the city or go for shopping! If you prefer, you can rest at the hotel!
5. Day
Final control by your treating doctor in our hospital
Detailed examination of the surgical area
Cleaning of the wound and changing of the bandages
Afterward you can return home relaxed
Mammoplasty for:
Women who are in good health.
Women who would like to change the size and/or shape of their breast.
Women who want breast reconstruction following a surgery or accident.
Mammoplasty Duration:
Breast surgery can last from 1 to 8 hours depending of the operation type and difficulty.
Mammoplasty Recovery Timeline:
It typically takes around 1-2 weeks to recover from the surgery.
Physical activities can be resumed after one month.
It generally takes a minimum of three month for the full results of the treatment to become noticeable.
Swelling and scarring as a result of breast surgery can take up to 12 months to completely fade.
Possible Risks for Mammoplasty:
Hematoma
Fat embolsim
Necrosis of fat cells
Loss of sensitivity
Difficulty or inability to breastfeed
Loss or diminishing of nipple sensitivity
Numbness
Aftercare & Healing Process
Aftercare
Of course, we will also take care of you after your treatment!
Our medical consultants will take care of you during 1 year after the surgery.
If you need any assistance, if you have questions, you can contact our staff
We will ask you to send pictures to see the progress 2 weeks, 2 months, 6 months and 1 year after the operation.
Healing Process
The healing process as a whole takes between 6 and 12 months.
In the first two weeks after breast aesthetic surgery, you should expect a slight increase in temperature, general malaise. The chest will ache, become firm – and begin to soften in about 3 months.
In all cases, the first weeks after the intervention, you need to take the drugs prescribed by the doctor. These are anti-inflammatory drugs, antibiotics – they are prescribed to relieve pain, relieve inflammation and prevent the development of infection.
Recovery after breast aesthetic surgery is always associated with the development of breast swelling, bruising. This is quite normal; swelling and bruising will disappear over time.
In the first month after breast aesthetic surgery, the sensitivity of the nipples may be disturbed, the sensitivity of the breast itself may be changed. This is normal, and gradually the sensitivity will return to normal.
During the entire healing period, you need to take care of the stitches. How to do this, with what regularity, the doctor must tell.
To speed up the healing process, a special massage is prescribed from the first weeks.
Top Breast Aesthetic costs by country
The cost of breast aesthetic surgery depends on the experience of the surgeon, the technique used, the clinic or hospital you choose and your individual health condition.
The prices listed below are intended to give you an approximate idea and are not a final quotation. Your MedClincs consultant will be happy to provide you with details.
| Country | Price | Rating |
| --- | --- | --- |
| Türkiye (Turkey) | ~ 2400€ – 5700€ | ★★★★★ |
| Lithuania | ~ 3500€ – 4300€ | ★★★ |
| Poland | ~ 3500€ – 5500€ | ★★★ |
| USA | ~ 4500€ – 15000€ | ★★★ |
| Germany | ~ 7000€ – 10000€ | ★★ |
Types of Breast Aesthetic Surgery
FAQ
What is Mammoplasty – Breast Aesthetic Surgery?
Breast plastic surgery is an operation aimed at correcting the shape, position, volume of the mammary glands. Surgical intervention is carried out both for medical reasons and at the request of the patient for aesthetic purposes. Depending on the woman's preferences, mammoplasty allows you to increase or decrease the size of the breast, eliminate asymmetry, age-related ptosis, the consequences of trauma or surgery.
Why is breast aesthetic surgery cheaper in Turkey?
In Turkey, salary and cost of living are lower than in Europe, in addition, the government supports the health sector. Therefore, a breast op in Turkey can be done without compromising on quality and standard, with lower costs at much cheaper prices.
Is it safe to have breast aesthetic surgery in Turkey?
With over 2 million medical tourists per year, Turkey is one of the three world leaders in health tourism. Experienced doctors, together with a professional team, take care of patients expertly and competently. With approximately 86 million population, Turkey ranks 17th in the world in terms of population. Doctors have a lot of practical experience compared to other countries, which makes them competent professionals. It is safe to have breast surgery in Turkey.
What are the advantages of breast aesthetic surgery in Turkey?
You save money and costs, benefit from international quality and avoid long waiting times. In Turkey, you get the appointment for your breast surgery at short notice, in Germany you have to wait weeks. The short flight time from Europe is another advantage.
Is breast aesthetic surgery painful?
Since the procedure is performed under general anesthesia, the patient does not experience any pain during the operation. In the first few days after the operation, slight pain may occur, but this can be treated well with conventional painkillers.
When are the threads removed after breast surgery?
Since self-dissolving threads are usually used, they do not need to be removed after the operation.
What is the best age for breast surgery?
Although breast surgery can be performed on any patient over the age of 18, doctors agree that surgery is not advisable until the age of 20, when physical development is complete.
What are indications for breast surgery?
Subjective-aesthetic dissatisfaction. Too small size, asymmetry, disproportion in comparison with the rest of the figure. Ptosis (prolapse) of glandular tissue due to decreased production of collagen and elastin. The loss of the previous elasticity of the bust as a result of senile changes or after a period of pregnancy is replenished with the help of surgical tightening and implantation. Reconstruction after partial or complete removal of the mammary glands due to a tumor. The size is too big. Many women experience physical discomfort from excess glandular and adipose tissue formation. Male gynecomastia is also an indication.
What are contraindications for breast surgery?
Acute infections or exacerbated chronic diseases, oncology, cardiovascular and hematological diseases, diabetes in the stage of decompensation, less than six months after the end of lactation, mental disorders. In addition, any mammoplasty is contraindicated for persons under the age of 18.
Will I be able to breastfeed after any breast surgery?
Contrary to popular belief, the ability to lactate after breast plastic surgery remains. The only exception is reduction mammoplasty (breast reduction), in which the resection of excess glandular tissue is inevitable.
History
Breast surgeries have been documented for centuries, although mostly on men.
The first attempts at breast augmentation were made in the 19th century, but with unfortunate results due to the use of paraffin injections. It was only in 1962 that silicone implants were created, tested and mass-produced, leading to a significant milestone in augmentation mammoplasty. Various materials have been used as breast implants over time, from metal to plastic and ivory, while the rules for reduction mammoplasty were established early in the 20th century and have since been actively developed and improved.
Cities and Countries for Breast Surgery
coming soon ….
Types of Plastic & Aesthetic Surgery:
Get your free consultation