BBL, Lipofilling, Fat Transfer, Fat Grafting or Fat Injection
is an operation in which fat is sucked out of one (donor) part of the body and injected into another to increase it or to give it elasticity.
Table of Contents
Before & After BBL
So What Is
Fat transplantation is beneficial in that during this procedure two problems are solved – excess fat is removed from the desired part of the body and an increase or more beautiful forms of the other part of the body is provided. Usually, the donor part of the body becomes the abdomen, waist, hips, and fat transfer is possible in the face, chest, buttocks. Since the patient's own fat cells are used for the transplant, the risk of rejection or allergic reactions is excluded, and in addition, a very natural result is ensured.

Fat Grafting, Lipofilling or Fat Injection is an operation in which fat is sucked out of one (donor) part of the body and injected into another to increase it or to give it elasticity.

The fat transfer procedure is minimally invasive, as during liposuction, very small incisions are made that heal without sutures, and fat injections are performed using a special instrument without making incisions.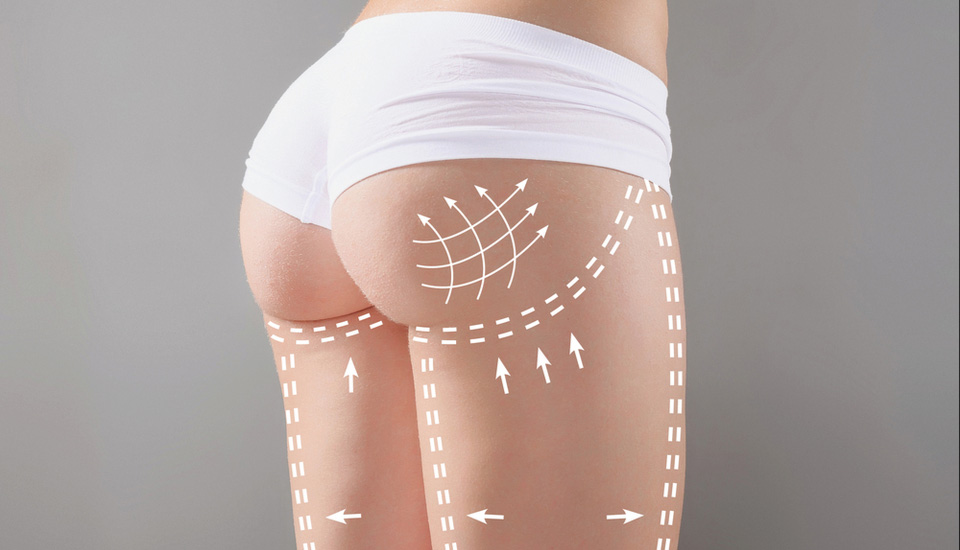 Types and Methods
Nanolipofilling
Nanolipofilling is a microinjection (in small portions) injections of purified and finely filtered adipose tissue in areas requiring correction: to smooth wrinkles, restore lost volume, and improve contours.

Face lipofilling
Lipofilling is widely used to increase the volume and change the contour of the lips, cheekbones, chin, to minimize nasolabial folds, to add volume to the tissues of the midface, to correct the retraction of the upper eyelid after removal of fatty hernias.

Lip Lipofilling
Being an absolutely harmless and low-traumatic procedure, lipofilling successfully competes with popular fillers, without causing allergic reactions and guaranteeing a wonderful and stable effect of lip augmentation, as well as improving their shape. Lipofilling allows you to restore the volume and well-defined contours lost with age to the lips.

Body Lipofilling
This technology allows you to eliminate a slight asymmetry of the mammary glands and contouring of breast implants, provides excellent results in increasing and correcting the shape of the buttocks, smoothing the curvature of the legs. Lipofilling is also effective for leveling the skin relief in the area of ​​scars.

Buttock Lipofilling (BBL)
Fat transfer to this area allows you to get voluminous hips and buttocks or to adjust their shape as you wish.

Breast Lipofilling
This method of breast augmentation is the least traumatic and gives the most natural results if you want to enlarge your breasts by 0.5 – 1 cup.

Hand Lipofilling
Transplantation of autologous fat restores the volume of the tissues of the hands, hides the tendons and veins that have become visible, and significantly improves the condition of the skin.
Lipofilling for:
Patients with an adequate amount of fat in other areas of their body.
Individuals looking to increase the volume of facial areas that appear sunken.
Patients who wish to improve the appearance of their buttock.
Women who are looking to change the contours or size of their breasts.
Lipofilling Duration:
Together with liposuction fat transfer usually lasts around 1-6 hours depending on application area.
You stay 1 night is hospital, in total you should plan 5-7 days for lipofilling.
Lipofilling Recovery Timeline:
BBL
1 night stay in clinic.
Up to 6 days stay in hotel.
Resume light activities after 1 week.
Avoid lying or sitting directly on buttocks for about 2 weeks
Return to work after 10 to 14 days
Return to sitting and lying normally after about 8 weeks
Swelling and bruising typically subsides in 2 weeks, but can take up to 3 months
Compression garment used for buttocks and on liposuction areas for up to 6 weeks
Breast
Resume normal, routine activities after around 2–3 days.
Resume light training activities around a week after the surgery.
Avoid cardio activity for six weeks.
Face
It takes around 2 weeks for the swelling to subside and around 3 weeks for the effects to show. In general, it differs from patient to patients and also depends on their health and lifestyle.
Possible Risks for Lipofilling:
Swelling
Bruising
Infection
Fluid collection under the skin
Hematoma
Treatment Plan
1. Day
Meet your medical consultant
Detailed examination of the BBL areas and butt
Final discussion of the surgical method and the type of correction to be performed.
You should take no food or drinks after midnight
2. Day
Come to the clinic with empty stomach and do the blood control
Second consultation with your attending doctor after the results of the blood test are available.
Preparation and start of the surgery: procedure is performed under general anesthesia, so you will not feel any pain.
The BBL surgery takes between 2 and 4 hours.
After the awakening phase, you will be taken to your private room in hospital.
Due to the general anesthesia, you will spend one night in the hospital under medical monitoring.
3. Day
Consultation with your treating doctor
Postoperative control
Drainage is removed.
Information about what you should pay attention to in the next few days
Afterward you will leave the clinic, go back to your hotel and relax.
To prevent possible pain and reduce swelling in the surgical area, we strongly recommend that you diligently use the medications that your doctor will prescribe.
4. Day
If you feel good, now you can explore the city or relax in your hotel.
5. Day
Control at the Hospital
Consultation with your doctor
Detailed examination of the operated area
Control of the surgical site.
6. Day
Final consultation with your doctor and check of the surgical area.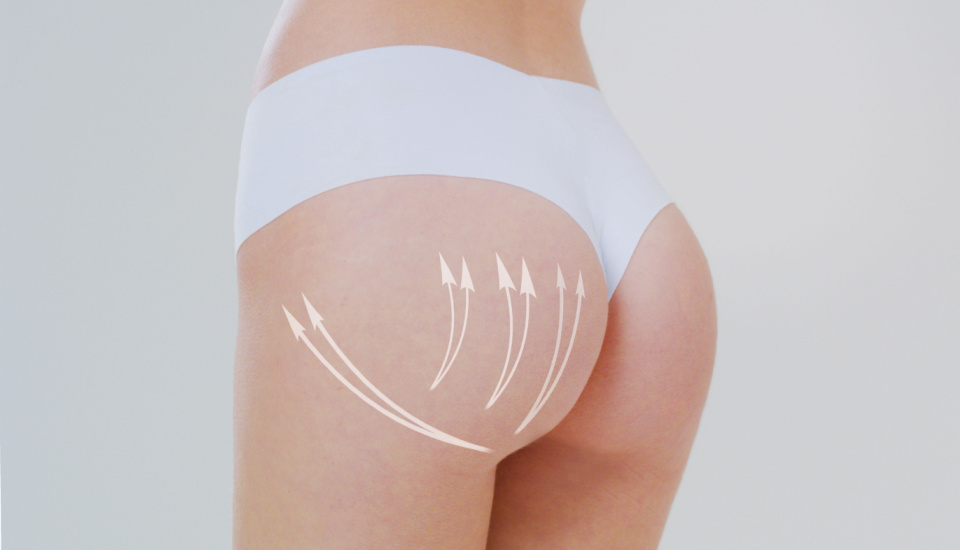 Aftercare & Healing Process
BBL Aftercare
Our medical consultants will take care of you during 1 year after the surgery.
If you need any assistance, if you have questions, you can contact our staff 24/7. We will ask you to send pictures to see the progress 2 weeks, 2 months, 6 months and 1 year after the operation.
BBL Healing Process
BBL:
Most patients are able to return to work and their usual lifestyle within 1–2 weeks after surgery.
In the first days after the procedure, there is significant swelling, soreness in the buttocks, lower back, thighs, redness, fever, as well as general weakness and malaise. These are normal occurrences in the early postoperative period.
To reduce their intensity, the doctor prescribes pain relievers, drugs that reduce swelling, and in some cases, antibiotics. On the 6-7th day after the operation, the puffiness begins to soften and slowly disappear. The disappearance of oedema is slowed down by premenstrual syndrome, salty and spicy foods, improper drinking regimen, complete lack of physical activity or excessive physical exertion.
You should adhere to the diet recommended by your doctor, alternate periods of activity and rest, and wear compression garments or a bandage. Do not drink alcohol, smoke or take blood thinning medications for the first 2–3 weeks.
From two weeks to 2–3 months, you need to sleep on your stomach, avoid exercises with an emphasis on the buttocks (squats), and do not wear high-heeled shoes.
Breast:
Full recovery after Breast Fat Transfer will take about 2–3 weeks.
Immediately after the operation, the patient is placed in for a day. Bruises and swelling may appear in the areas of intake and injection of adipose tissue.
They'll be gone in a couple of weeks. It is necessary to strictly adhere to the doctor's recommendations, as well as exclude any physical activity, hot bath, sauna, exposure to the sun. Cool compresses in the first days after surgery will help relieve pain and swelling.
You need to sleep only on your back to eliminate pressure on the chest (it can cause complications). Special underwear will help support the mammary glands. You need to wear it for a month. Full recovery takes 2–3 weeks. It will be possible to fully assess the result of breast lipofilling 3–6 months after complete tissue regeneration.
Top BBL costs by country
The cost of BBL or fat transfer depends on the experience of the surgeon, the technique used, the clinic or hospital you choose, and your individual health condition.
The prices below are intended to give an approximate idea and are not binding prices. Your MedClincs consultant will be happy to provide you with details.
| Country | Price (BBL) | Rating |
| --- | --- | --- |
| Türkiye (Turkey) | ~ 2800€ | ★★★★★ |
| Lithuania | ~ 3000€ | ★★★★ |
| Dominican Republic | ~ 3200€ | ★★★★ |
| Mexico | ~ 4200€ | ★★★ |
| Germany | ~ 4500€ | ★★★ |
| United Kingdom | ~ £6,250 | ★★★ |
| USA | ~ 9000€ | ★★ |
Types of Lipofilling & BBL
FAQ
What is Lipofilling?
Lipofilling is a complex technique for correcting age-related changes in the face and body contours, the essence of which is the transplantation of the patient's own adipose tissue from one zone to another.
What is BBL surgery?
This is a procedure in which excess adipose tissue from one area of the body (for example, thighs or abdomen) is transplanted into the buttocks. During the operation, to extract excess fat, the surgeon performs liposuction, then the resulting fat cells are cleaned of unnecessary particles. After that, the doctor injects adipose tissue into the patient's buttocks, making them more toned and voluminous.
What is a Breast augmentation with fat injection?
Breast augmentation with fat transfer is also known as breast lipofilling. In breast augmentation with own fat, fat is removed from the legs, buttocks or thighs in a liposuction procedure and then injected into the breast after it has been appropriately prepared. However, this can achieve an increase of one cup size at the most. The advantage of this method is that there are no scars and the result is very natural. The enlargements with the patient's own fat last a lifetime.
Why is Lipofilling cheaper in Turkey?
In Turkey, salary and cost of living are lower than in Europe, in addition, the government supports the health sector. Therefore, a Lipofilling operation in Turkey can be done without compromising on quality and standard, with lower costs at much cheaper prices.
Is it safe to have Lipofilling surgery in Turkey?
With over 2 million medical tourists per year, Turkey is one of the three world leaders in health tourism. Experienced doctors, together with a professional team, take care of patients expertly and competently. With approximately 86 million population, Turkey ranks 17th in the world in terms of population. Doctors have a lot of practical experience compared to other countries, which makes them competent professionals. It is safe to have Lipofilling surgery in Turkey.
What are the advantages of Lipofilling in Turkey?
You save money and costs, benefit from international quality and avoid long waiting times. In Turkey, you get the appointment for your Lipofilling at short notice, in Germany you have to wait weeks. The short flight time from Europe is another advantage.
How much adipose tissue can be transplanted into the buttocks?
Harvesting too much donor cells can be risky for the body. BBL is usually a safe procedure. However, if too much adipose tissue is transplanted, the risk of fat cell necrosis, fat embolism and tissue infection increases.
It is difficult to say the exact number after which the procedure can cause damage to the body – these are rather individual indicators. In general, we can say that the transplantation of more than 500 cm³ of adipose tissue at a time brings the operation to the border between danger and safety. However, in some cases, with good health and other important nuances, exceeding this figure can be justified and does not carry any risks.
How much can my Breast be augmented with fat injection?
The method is ideal for slightly enlarging and improving the shape of the breast. Each breast can be filled from 150 ml to 300 ml of autologous fat (0,5 – 1 cup). If the patient wants bigger breast, there should be more than one session of Breast lipofilling.
Who is suitable for Lipofilling?
Lipofilling surgery is intended for patients who have lost elasticity of the skin due to age, the ones who are not satisfied with the appearance of their buttocks, breast because they are poorly shaped, drooping, small or disproportionate. The ideal candidate is in good health, has realistic expectations, and is in the normal weight range. Otherwise, it will be difficult to obtain enough fat cells for transplantation.
How dangerous is Lipofilling?
Possible consequences of lipofilling: Fat embolism. Most often occurs with lipofilling of the buttocks, densely strewn with vessels. In case of damage to the vessel during the operation, fat cells can enter the bloodstream, using the vessels to reach the lungs, which is fatal. Rejection of adipose tissue.
The probability of rejection is not great, but still there. It can occur with any lipofilling (breast, buttocks). Because of this, seals can form on the skin, fluid can accumulate. The appearance of lumps and irregularities, which is a violation of the technique. Not all fat cells take root. Typically 50% to 70% using conventional techniques. Therefore, you will have to repeat this method one more time, or maybe more times, depending on the desired volume (repeated operation increases the risk of the above-described negative consequences).
When will I see the result?
Despite the fact that the result will be noticeable immediately after the procedure, you will be able to fully evaluate it a little later: postoperative swelling will subside within a few weeks. In most patients, final results appear approximately 4-6 months after transplantation.
How long does the result last?
The results of the operation are saved only as long as you maintain a healthy lifestyle and a normal weight within the normal range. Since there is the possibility of partial absorption of the transplanted adipose cells, an average of 60-80% of the transplanted adipose tissue is retained on average.
How soon will I be able to fully sit up after BBL surgery?
It is recommended to place an air cushion under the buttocks while sitting for at least the first three weeks of the postoperative period. This can reduce discomfort and speed up the recovery process. Sitting directly on a hard surface too early can negatively affect the acceptance of fat cells.
How much transplanted fat takes root?
As a rule, about 60-80% of transplanted fat takes root. The thinner the layer of transplanted fat is, the better it takes root. This is due to the fact that in this case, the entire fat layer receives sufficient blood circulation.
Can I have my breast lifted at the same time with fat injection?
Often, a breast lift is performed in conjunction with a breast augmentation, including augmentation with fat injection. Your attending physician will clarify details with you.
Can I have a fat transfer to my breast after the removal of the implant?
Yes, after removal of the implants, you can have a breast fat transplant. Many patients choose this option after the implant has been removed. However, it is not recommended replacing large implants with fat grafts. Fat is transferred to nearby breast tissue – the fat cannot fill the void left in the breast implant pocket. A breast lift may also be needed.
Do I need multiple lipofilling sessions?
Usually, 1 to 3 sessions of fat transfer are enough to increase the size of your desired forms.
Is fat transplant safer than an implant?
Yes, fat transplants are considered a safer option compared to breast implants.
Is Lipofilling surgery painful?
Since the procedure is performed under general anaesthesia, the patient does not experience any pain during the operation. In the first few days after the operation, slight pain may occur, but this can be treated well with conventional painkillers.
When can I do sports after Lipofilling surgery?
You should return to exercise at the earliest 6 weeks after the operation.
Can a man enlarge his pectoral muscles with fat?
Lipofilling technique has no gender division. Men who want to make the relief of the chest muscles more convex can also go through this procedure.
If I don't have enough of my own adipose tissue, can I use someone else's?
In no case! Any fatty tissue transplant is safe only when the patient's own fat cells are used.
Can I contact my doctor when I am back home?
Of course, you will be in regular contact with your doctor, who will be available to answer any questions you may have. Based on the photos you send him, the progress is monitored and discussed together with you. Our competent team is available for you to answer your questions at any time.
Is it possible to model the shape of the legs using lipofilling?
Yes, quite often the adipose tissue of patients is used to correct too thin or arched legs.
How is the lipotransfer procedure carried out?
Lipotransfer is performed under general anesthesia. Fat cells are accessed through micro-punctures using thin flexible cannulas. A tumescent solution consisting of saline, anesthetic, vasoconstrictor and adrenaline is injected into the tissue. Fat cells are separated using the 3rd generation Vaser ultrasound machine. Ultrasound forms the phenomenon of cavitation – the collapse of bubbles and the release of energy sufficient to separate the fat cells. Thanks to the delicate action of ultrasound, the fat cells remain alive and intact. Then they are processed in a liposcale collector for cleaning from impurities (blood, etc.) and then injected into the pre-designated areas of the patient's body.
History
Physicians have experimented with injections of various substances to reshape facial contours since the nineteenth century.
In 1899, Gersuny was the first to describe a paraffin injection technique to camouflage removed testicles. He later reported on the use of paraffin to correct facial defects. But the use of paraffin was not widespread due to the large number of complications associated with its rejection, and plastic surgeons continued to use injections of other substances, such as rubber and purified latex, in search of the ideal material for contouring.
The timeline of Lipofilling:
In 1845, Creny transplanted a lipoma into the mammary gland, which underwent reconstruction. Lexer then used the resected adipose tissue into the mammary glands. However, the technique was not perfect and was forgotten for a long time.

In 1926, Miller was the first to describe the introduction of his own adipose tissue through hollow needles. But this was forgotten for several decades, since the method of obtaining it at that time had not yet been invented.

In 1983, Illouz showed that fat can be removed by means of special cannulas and vacuum, a technique called liposuction. The invention and widespread adoption of liposuction techniques in the 1980s helped revive and popularize the idea of ​​lipofilling – using adipose tissue from the same patient for injection. One of the first to describe the lipofilling procedure in 1985 was the French plastic surgeon Pierre Fournier.

In the mid-80s of the 20th century, the talented English surgeon Coleman initiated the rapid development of free transplantation of people's own adipose tissue.

In 1987, Bercoll published an article on autologous fat transplantation into the breast. Currently, lipofilling is also successfully used for breast augmentation and correction, correction of the shape of the legs (lower leg), correction and augmentation of the buttocks, for arm rejuvenation, correction of retracted scars and for correction of both congenital defects and defects arising after liposuction.
Cities & Countries for BBL and Lipofilling
Brazilian Butt Lift, Lipofilling, Fat Transfer, Fat Grafting or Fat Injection
Types of Plastic & Aesthetic Surgery:
Get your free consultation