Dental Treatments in Antalya, Turkey | Best Clinics, Prices & Surgeons 2023
If you want to protect your oral health, improve your smile or treat specific dental problems, dental treatments in Antalya may be the perfect choice for you.
Most popular clinics for Dental Treatment
SoracaMed Clinic is a healthcare institution that believes everyone deserves accessible and affordable health and beauty services.


Antalya has welcomed patients looking for dental treatments from around the world.
Antalya has emerged as a center for dental tourism due to cost-effectiveness, top-notch services, cutting-edge technology, and skilled dentists. It is home to more than 100 world-class dental clinics and hospitals for dental treatments and procedures.
In addition to the variety of treatments, Antalya offers you a unique sightseeing opportunity. Many tourists enjoy visiting the city, especially during the summer months. The amazing beaches of Lara and Konyaalti, the historical sites of Kaleici, the majestic Duden Waterfalls and the ancient city of Termessos in the Taurus Mountains are just a few of the places you should see.
Read everything you need to know about dental treatments in Antalya right here. If you want to maintain oral health and address specific dental issues through services such as general dentistry, cosmetic dentistry, orthodontics, dental implants, restorative dentistry and periodontal care, dental treatments are the perfect solution.
Here, you can find any type of treatment you need, from a dental bridge to a Hollywood smile.
Let's get started!
If you have any questions about costs, treatment plan or more, just contact us! We look forward to your call!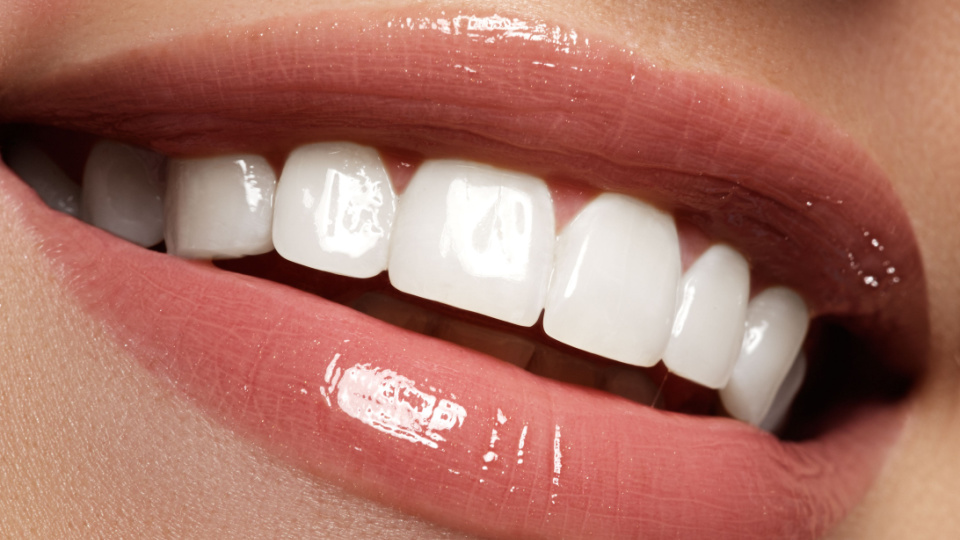 Table of Contents
So What Is
Treatment Plan
Dental Implant in Antalya
X-rays and CT scans are performed.
The bone quality is assessed and it is determined whether dental implants are suitable.
The dentist performs a surgical procedure to place the implant fixture into the jawbone.
A healing period for osseointegration takes several months. Thus, the implant integrates with the jawbone.
After the implant has fused with the jawbone, an abutment is placed.
A custom-made dental crown is then fitted to create a functional and natural-looking replacement tooth.
Hollywood Smile in Antalya
A complete examination of the teeth, gums, and facial aesthetics is done.
A customized smile design strategy is developed based on the desired objective.
Depending on the situation, dentists might recommend tooth whitening, orthodontics, dental crowns, or gum contouring.
The specified treatments are carried out in the correct order, according to the plan.
Dental Crown in Antalya
The affected tooth is examined.
The dentist decides if a dental crown is the best treatment option.
The dentist eliminates tooth decay or damage.
The dentist reshapes the tooth to fit the crown and takes impressions for crown production.
While the permanent crown is being produced in a dental laboratory, a temporary crown may be fitted to protect the prepared tooth.
When the permanent crown is finished, it is bonded on the prepared tooth.
Dental Bridge in Antalya
The dentist checks the adjacent teeth.
If necessary, the teeth on each side of the gap are prepared by removing a small amount of enamel to provide place for the bridge.
The dentist takes impressions to make a personalized bridge, and a temporary bridge might be inserted to protect the prepared teeth.
Following the completion of the final bridge, the doctor cements it in place, utilizing the prepared teeth as support.
The dentist successfully fills the gap and restores function and appearance.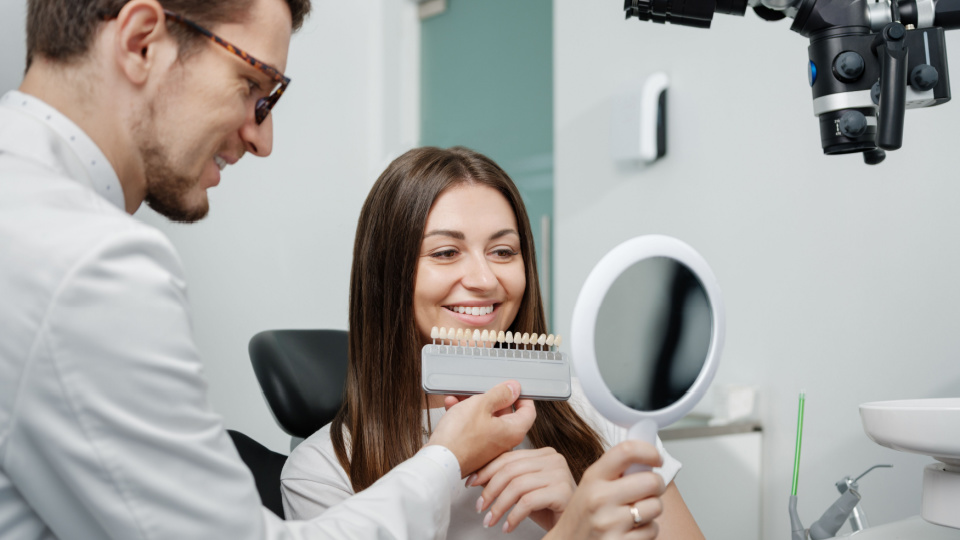 Dental Treatment is for:
Those who have tooth decay or cavities
Those who require dental fillings or restorations
Those who need root canal therapy to save an infected tooth
Those who experience tooth sensitivity or pain
Those who desire teeth whitening for a brighter smile
Those who have misaligned or crooked teeth and may benefit from orthodontic treatment
Those who seek cosmetic dentistry procedures such as veneers or dental bonding
Those who have missing teeth and may benefit from dental implants, bridges, or dentures
Those who experience gum diseases
Those with cosmetic concerns
Those with oral health conditions
Those in need of tooth replacement
Dental Treatment Duration:
Dental Implants:
It takes approximately 1 to 2 hours per implant.
Hollywood Smile:
The duration depends on the spesific treatment such as teeth whitening, orthodontics, veneers, etc. Multiple appointments must be planned for each treatment, which can vary from a few weeks to several months.
Dental Crown:
The tooth preparation time can vary between 30 minutes and 1 hour. If necessary, a temporary crown is placed during the first appointment. It will remain in place for approximately 1 to 2 weeks. The final crown fitting normally takes 30 minutes to one hour.
Dental Bridge:
If necessary, a temporary bridge is placed during the tooth preparation appointment. This bridge remains in place for 1 to 2 weeks. The final bridge is usually placed at another appointment. This procedure can take approximately 1 to 2 hours.
Dental Treatment Recovery Timeline:
Dental Implants:
The healing period for osseointegration usually takes 3 to 6 months. The implant incorporates the jawbone during this time. Swelling, little bleeding, and pain are possible. Painkillers and a soft diet may be recommended.
Hollywood Smile:
Hollywood smile may involve more than one treatment. Therefore, the recovery time varies. For example, teeth whitening may cause temporary sensitivity. Orthodontic treatment may involve constant adjustments and minor discomfort.
Dental Crown:
No significant recovery time is required after the crown is placed. There may be some minor sensitivity or discomfort around the prepared tooth. This usually reduces within a few days.
Dental Bridge:
Recovery time is typically low, similar to the dental crown.
Possible Risks for Dental Treatment:
Infection
Allergic reactions to medications or dental materials
Pain or discomfort
Bleeding or bruising
Damage to surrounding tissues or structures
Tooth sensitivity or sensitivity to hot or cold substances
Dry mouth
Aftercare & Healing Process
Aftercare
As MedClinics, we will take care of you during the first year following your treatment.
Brush your teeth twice a day and floss once a day to maintain proper oral hygiene.
Take painkillers exactly as recommended.
Start with a soft diet and slowly resume solid meals.
Avoid eating or drinking anything that is hot, spicy, or severely cold.
If required, use desensitizing toothpaste or mouthwash.
Smoking and tobacco products should be avoided.
Follow your dentist's unique post-treatment recommendations.
Attend all planned appointments for follow-up.
If you have significant pain, bleeding, swelling, or other unusual symptoms, please contact your dentist.
Healing Process
The recovery time for dental treatment varies. The tooth usually recovers within a few hours of receiving a dental filling. The initial sensitivity or pain fades after a few days.
Tooth extractions require a 1-2 week healing time as blood clots develop at the extraction site and progressively transform into soft tissue and bone.
It may take a few days to a week for the surrounding tissues to recover after root canal treatment. Any discomfort or sensitivity will gradually disappear.
Most dental crowns and bridges require just minor healing. Temporary sensitivity or pain subsides after a few days.
Dental implants require more time to recover. As the implant incorporates with the jawbone, osseointegration takes about 3-6 months. The abutment and dental crown or bridge are attached after osseointegration. Healing occurs within a few weeks.
Due to the reconnecting and regeneration of the gum tissue, gum treatments such as gum flap surgery or gum grafting might take several weeks to heal.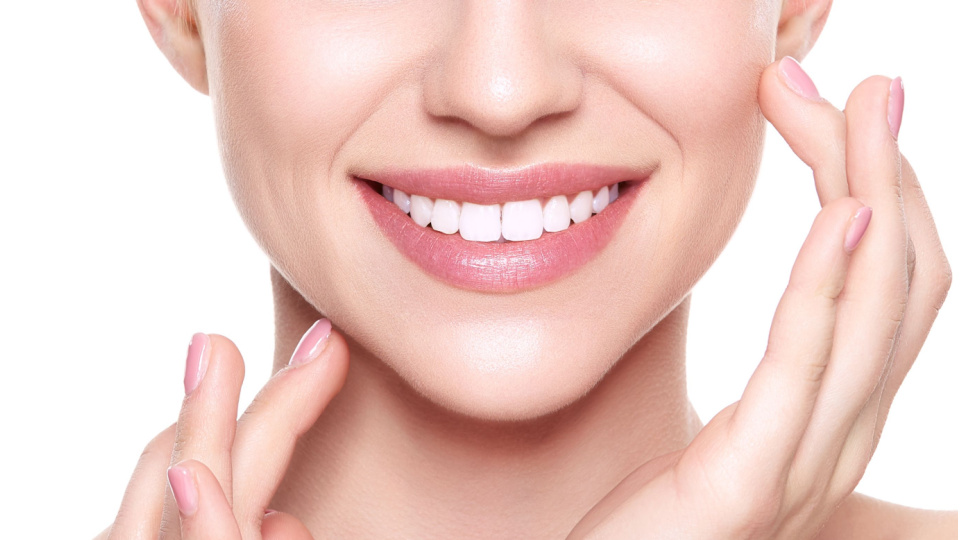 FAQ
Is dental treatments in Antalya, Turkey safe?
Yes, dental treatments in Antalya, Turkey are generally safe. Many dental clinics in Antalya are well-known for their hygiene, sterility, and high level of care. However, there are risks associated with any medical or dental surgery. Choosing a trustworthy dental clinic in Antalya can help ensure that you receive safe dental care.
How long does dental treatment in Turkey take?
Simple procedures can be completed in a single appointment. More complex treatments may require multiple appointments over weeks or months. For example, dental implant treatments can take several months.
Is it a good idea to have dental treatments in Antalya, Turkey?
Yes, it offers a combination of high quality dental care, experienced professionals, modern facilities and affordable prices. So, having dental treatments in Antalya, Turkey is a good idea.
Is dental surgery cheaper in Antalya, Turkey?
Yes, dental treatments in Antalya, Turkey is often more affordable than in many other countries. Because of Antalya's cheap cost of living, dental clinics may offer dental procedures at lower costs without reducing service quality. Antalya is a good alternative for anyone looking for dental surgery because of its cost, as well as its specialized dentists and modern facilities.
Which brands of dental implants do the clinics that partner with MedClinics use?
Our partners use the best brands of Swiss, Korean, German, and Swedish dental implants.
How much does dental treatment cost in Turkey?
Here are some dental treatment cost in Turkey:
Dental check-up and cleaning: $30-$80
Tooth extraction: $40-$100 per tooth
Dental filling: $40-$120 per filling
Root canal treatment: $100-$300 per tooth
Teeth whitening: $150-$300
How much is dental crown in Antalya?
Costs for dental crown in Antalya can vary between $200-$600 per crown.
How much is dental implant in Antalya?
Costs for dental implant in Antalya can vary between $800-$2000 per implant.
How much is Hollywood smile in Antalya?
Costs for Hollywood smile in Antalya can vary between $1500-$5000.
How much is dental bridge in Antalya?
Costs for dental bridge in Antalya can vary between $500-$1500 per tooth.
Do the dentists in Antalya speak English?
Yes, many dentists in Antalya speak English. As MedClinics, we are committed to the principle of no language barrier.
When is the best time to visit a dentist in Antalya?
Antalya's most crowded tourism season is during the summer months (June-August), when the city fills up with visitors. During these months you can both enjoy the sea and have your treatment. If you prefer a more tranquil and potentially less intense experience, you can try going during the middle seasons (spring or fall) or winter months.
Types of Dental Treatment:
You might also be interested in ...
Get your free consultation