Obesity Treatment Istanbul, Turkey 2023 | Best Clinics, Surgeons & Prices
All you need to know about Adipositas - Weight Loss in Istanbul, Turkey
Your journey to a fit and tight body …
If you are looking for various ways to lose weight when diet and sports do not work, you have come to the right place. This is our complete guide to obesity treatment in Istanbul.
Most popular clinics for obesity treatment
Dr. Ceyhun Aydoğan believes that bariatric surgery is not just a medical procedure, but the beginning of an entirely new lifestyle.
Turkeyana Clinic considers beauty as a universal principle of soul and body and a "natural, integrated image".
"Fidel" means " loyalty" in Latin. The clinic has the vision and principle of understanding and meeting the physical and psychological needs of patients.
Well-known healthcare brand, that offers top-notch medical care in accordance with worldwide standards.
Individual solutions as well as intensive guest care ensure a holistic aesthetic surgical experience and high patient satisfaction.
The Clinic has performed over 9,000 procedures and treated many thousands of patients from all over the world.
Clinicton will assist you in every aspect of your treatment, aftercare and healing process, even accommodation and transfers.
Istanbul is one of the best options for health tourism such as weight loss surgeries.
Istanbul is home to world-class hospitals and medical facilities with state-of-the-art technology for obesity treatment.
Besides this, it offers a rich cultural experience and a unique blend of Eastern and Western influences.
Patients who choose Istanbul for obesity treatment can also enjoy exploring historical sites, lively markets and experiencing Turkish hospitality during their visit.
Everything you need to know about obesity treatment is right here, right now. Let's allow us to find your answers.
Let's get started!
If you have any questions, contact us so we will help you! We look forward to your call!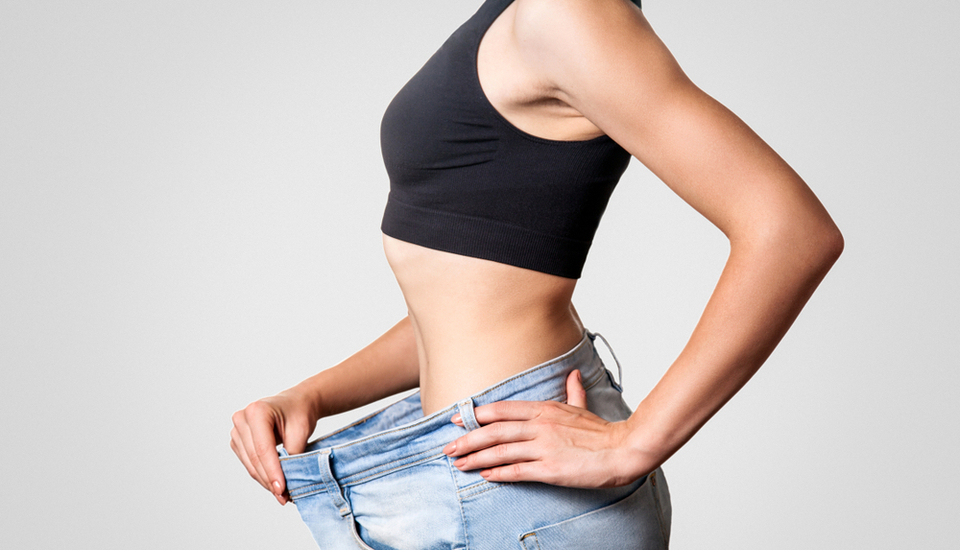 Table of Contents
So What Is
Bariatric surgery is proceeded, when the patient is very overweight and all other attempts, such as diet and exercise, have not been successful.
The most used techniques are gastric bypass, gastric sleeve or gastric balloon.
Of course, success depends on personal circumstances. As a rule, a change in diet will always be necessary. The overall health condition is also of importance.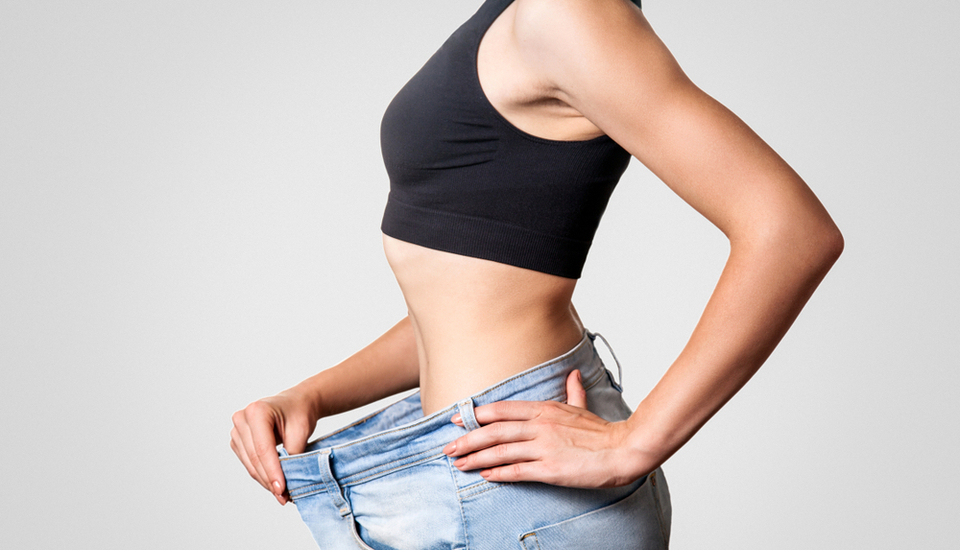 Types and Methods
These are various operations and procedures aimed at weight loss in cases where diet and sports do not help:
Treatment Plan
Depending on which treatment you choose, your treatment plan will change.
1. Day
Meet your medical consultant
Detailed examination of your body
Final discussion about your treatment procedure
2. Day
For sleeve gastrectomy; operation time is about 1 hour and hospital stay time is 2-4 days.
For laparoscopic adjustable gastric banding; operation time is about 1 hour and hospital stay time is 2–4 days.
For elipse swallowable balloon; operation time is about 15–30 minutes and hospital stay time is a couple of hours.
For gastric bypass; operation time is about 1.5-2 hours and hospital stay time is 2–4 days.
For laparoscopic gastric surgery, operation time is about 1-1.5 hours and hospital stay time is 2–4 days.
3. Day
Control examination
Your attending physician will discuss details with you
You will be informed about what you need to keep in mind over the next few days.
Obesity Treatment for:
Adults with a BMI of 30 or higher
Adolescents with a BMI at or above the 95th percentile
Individuals with obesity-related health conditions
Individuals with significant weight-related functional limitations
Those with a strong desire to lose weight
Obesity Treatment Duration:
Sleeve gastrectomy usually takes an hour.
Laparoscopic adjustable gastric banding usually takes an hour.
The Elipse Swallowable Balloon usually takes 15-20 minutes.
Laparoscopic gastric surgery usually takes 2-4 hours.
Gastric bypass usually takes 1.5-2 hours.
Obesity Treatment Recovery Timeline:
Return to light daily activities after a few days to a week.
Return to the office in a few weeks to a few months.
Exercise, including swimming, several weeks to a few months, depending on the type of surgery after treatment.
Possible Risks for Obesity Treatment:
Surgical risks
Infection
Bleeding
Blood clots
Nutritional deficiencies
Psychological and emotional challenges
Adverse reactions to medications or interventions
Aftercare and Healing Process
Obesity Treatment Aftercare
Of course, we will also take care of you after your treatment!
Our medical consultants will take care of you during 1 year after the surgery. If you need any assistance, if you have questions, you can contact our staff. We will ask you to send pictures to see the progress 2 weeks, 2 months, 6 months and 1 year after the operation.
Obesity Treatment Healing Process
For the first few days, the diet should consist of only liquid foods.
In the first weeks after bariatric surgery, you will have a special diet, which will be introduced to you by a dietitian. It will be liquid and mashed food (mainly meat or curd products). You will need to eat a few tablespoons every 1.5 hours. In addition, you will need to drink at least 1200 ml of fluid per day. During the first four weeks, a number of products will need to be completely eliminated (for example, alcoholic beverages, honey).
As in the first stage of rehabilitation, and during the subsequent period, you need to carefully monitor the nutritional value and caloric content of the diet.After the operation, there will be several small punctures on the abdomen, carefully sewn up with high quality materials. You will be able to calmly move and move without fear that the seams will disperse.
After discharge from the hospital, there will be sterile stickers on the seams.Our doctors will give you all the necessary recommendations regarding the care of the puncture area, as well as the timing of the removal of sutures.In the first weeks of rehabilitation, it is forbidden to lift weights (more than 10 kg), to do physically difficult homework.It will be necessary to limit yourself in heavy physical exertion for 2 months.If your work is not related to heavy physical exertion, then you can leave after 2 weeks.
Top Obesity – Weight Loss Treatment costs by country
The cost of obesity treatment depends on the experience of the surgeon, the technique used, the clinic or hospital you choose, and your individual medical history.
The prices below are intended to give an approximate idea for gastric balloon and are not binding prices. Your MedClincs consultant will discuss details with you.
| Country | Price (Gastric Balloon) | Rating |
| --- | --- | --- |
| Türkiye (Turkey) | ~ 1400€ | ★★★★★ |
| Poland | ~ 2150€ | ★★★ |
| India | ~ 2400€ | ★★★ |
| Mexico | ~ 2700€ | ★★★ |
| Germany | ~ 3200€ | ★★★ |
| United Kingdom | ~ 4600€ | ★★★ |
| Thailand | ~ 5600€ | ★★ |
| USA | ~ 7000€ | ★★ |
FAQ
What is Gastric Sleeve?
A gastric sleeve or laparoscopic sleeve gastrectomy is a weight loss surgery, in which part of the stomach is removed and the remainder after surgery functions as a new smaller stomach. The stomach is an organ that acts as a temporary food reservoir and also produces hormones such as gastrin and ghrelin. Ghrelin is associated with hunger. Therefore, removing a large portion of the organ can alter the production of the hunger hormone. After gastric sleeve, the patient's food intake is reduced and the patient is more satisfied. This is a bariatric surgery that helps patients lose 50 to 70 percent of their excess weight.
What is a Gastric Balloon treatment?
The balloon is a smooth balloon made of high quality silicone rubber. It is inserted to the stomach of patient as a method of obesity treatment. The balloon has a radiopaque valve through which it is filled with water. The volume of injected liquid is set only once, at the time of installation. You cannot add or remove a little extra liquid. As a rule, a standard volume of 500 ml is injected. This volume is used by most specialists. The presence of a balloon in the stomach leads to the fact that it fills a significant part of its volume. Consequently, the amount of food that a person can eat decreases. In addition, the inflated balloon stretches the stomach wall, which leads to irritation of the satiety receptors. This irritation leads to the early onset of feelings of fullness.
Why is Obesity Treatment cheaper in Turkey?
In Turkey, salary and cost of living are lower than in Europe, in addition, the government supports the health sector. Therefore, a weight loss surgeries like Sleeve Gastrectomy can be done in Turkey without compromising on quality and standard, with lower costs at much cheaper prices.
Is it safe to have Obesity Treatment in Turkey?
With over 2 million medical tourists per year, Turkey is one of the three world leaders in health tourism. Experienced doctors, together with a professional team, take care of patients expertly and competently. With approximately 86 million population, Turkey ranks 17th in the world in terms of population. Doctors have a lot of practical experience compared to other countries, which makes them competent professionals. It is safe to have Obesity Treatment in Turkey.
What are the advantages of Obesity Treatment in Turkey?
You save money and costs, benefit from international quality and avoid long waiting times. In Turkey, you get the appointment for your Obesity Treatment at short notice, in Germany you have to wait weeks. The short flight time from Europe is another advantage.
Who is suitable for Gastric Sleeve?
You're a good candidate for a weight loss surgery if your body mass index (BMI) is from 35 to 40 or more, if you have concomitant diseases (high blood pressure, diabetes mellitus, sleep apnea, arthritis), if you are obese for at least 3 years, if you do not have hormonal diseases (Hypothyroidism, adrenal diseases), if, despite drug and dietary therapy, weight loss does not occur for at least 1 year, if you are not addicted to alcohol or drugs, if you understand the method used and are able to adapt after surgery.
Who is suitable for Gastric Balloon?
You're a good candidate for Gastric Balloon if your body mass index (BMI) is from 27 to 40, if you don't want to have surgery, you don't have a hernia or stomach ulcer, you haven't had stomach surgery, you don't have mental illness, and you don't have alcohol or drug addiction, if you understand the method used and are able to adapt after procedure.
Who is not suitable for Gastric Sleeve?
You are not a good candidate for Sleeve Gastrectomy if your BMI is less than 34, you have drug and/or alcohol addiction, you're under 16 or over 75 years old, you have a history of heart disease or severe lung problems, chronic pancreatitis (or have a history of this), cirrhosis of the liver, autoimmune disease such as systemic lupus erythematous, blood disorder which increases your risk of heavy bleeding.
What is the best age for Obesity Treatment?
Bariatric surgeries are performed for people between the ages of 18 and 65. BMI values must be 35 and above. For people under the age of 18, the degree of obesity and the presence of the above diseases are important also parental consent is required along with a doctor's decision. For people over 65, the health status and the need for surgery are assessed (problems associated with a person's weight and problems that have arisen).
Does health insurance pay for Obesity Surgeries?
Today, gastric sleeves, laparoscopic gastric bypass and lap gastric bands are typically covered by most major insurance companies in case you have a medical indication for the surgery.
How long does the result from Bariatric Surgery last?
Patients reach their lowest weight 1.5–2 years after surgery, having lost 75–80% of their excess weight. In general, this result is still not stable, and the majority of patients gain 5-10 kg in weight, and then the weight stabilizes. But the result mostly depends on the patient. If you don't follow post-surgery instructions any more and eat more, you can gain weight again.
When will I see the result?
Most patients lose weight very quickly following surgery. You should start to notice significant weight loss after just a few weeks.
What is the aftercare for Gastric Sleeve?
A liquid diet is recommended for the first 1–2 weeks after surgery to avoid stomach leakage. The transition to solid food will occur in stages, for the next 2 weeks you will be able to eat soft, puréed food in small portions 5 times a day. You must consume a lot of water. Be sure to eat slowly and chew more. For the first 2 weeks, it is advisable not to lift more than 4 kg of weight. Due to the rapid weight loss, the skin becomes saggy. If you are thinking about plastic surgery, you can plan for it no earlier than 12–24 months after the surgery.
What is the aftercare for Gastric Balloon?
For the first few days, the diet should consist of only liquid foods. After that, you can start trying semi-solid, and then solid foods in 1–2 weeks. In the first days after the procedure, nausea and discomfort are possible. Within a week, the stomach should get used to the balloon. Certain types of food can cause discomfort or even nausea. After 6–12 months, the balloon will be removed from the stomach in the same way as it was inserted. First, the brine will be pumped out, then the compressed silicone balloon is removed. If you and the surgeon feel that the process should be repeated for best results, then this can be done after a short break of 2 months.
Is Obesity Treatment painful?
Since the procedure is performed under general or local anesthesia, the patient does not experience any pain during the operation. In the first few days after the operation, slight pain may occur, but this can be treated well with conventional painkillers.
Can I give birth after Obesity Surgery?
Of course, after Obesity Surgery, you can become pregnant and give birth. Pregnancy after surgery can be planned in 16–18 months.
Is Gastric Sleeve reversible?
During gastric sleeve resection, three-quarters of the organ is removed, and the remaining sac is in the shape of a sleeve. Due to the degree of surgical invasion, the gastric sleeve cannot be completely restored to its original size. The volume of the stomach decreases, so the production of the hormone of hunger also decreases accordingly. This ensures that small meals are consumed for the rest of your life, which means that weight loss is as reliable and permanent as surgery.
When can I return to work?
Depending on the type of activity, patients return to work 1-4 weeks after such an operation. If you work in an office, you can be back at work in a week or two.
Will my hair fall out after bariatric surgery?
During the entire period of treatment and surgery, patients usually experience stress and anxiety, in addition, after surgery, the amount of food taken is reduced, which can, in general, affect hair loss. Hair loss is temporary.
Will there be a scar after obesity surgery?
With obesity surgery, the closed laparoscopic technique is typically used. The number of holes used in laparoscopic surgery may vary depending on the patient's condition. Each hole is 1-1.5 cm and these holes are closed by aesthetic methods. After the operation, a very small scar may remain, but these marks do not cause any aesthetic problems.
Can I contact my doctor when I am back home?
Of course, you will be in regular contact with your doctor, who will be available to answer any questions you may have. You will be in regular contact with your attending physician, who will be available to answer any questions you may have. Based on the photos you send him, the progress is monitored and discussed together with you. Our competent team is available for you to answer your questions at any time.
History
Being overweight has been a problem for centuries.
The first bariatric surgery is said to have been performed in Spain as early as the 10th century. The story says that Sancho I – the head of the kingdom of Leon – was so fat that he almost had no strength to walk, did not ride a horse, could not even hold a sword in his hands. The famous physician Hasdai ibn Shaprut sewed up the king's mouth in such a way that he could only drink liquid through a straw. Hasdai ibn Shaprut mixed opium into his drink, which also helped the king lose weight. As a result, Sancho I lost half his weight.
The timeline of Obesity / Bariatric surgeries:
Centuries later, in 1881, physician Theodor Billroth performed the first gastrectomy (removal of the stomach) to remove a cancerous tumor.
Surgical methods were not used for weight loss until the middle of the last century. It was only in 1954 that Dr. Kremen performed the first operation with signs of metabolic gastric bypass, which can be considered the forerunner of gastric bypass surgery. Unfortunately, this procedure was initially accompanied by numerous negative consequences, such as diarrhea and dehydration. These associated symptoms have served as a significant brake on the growth in popularity of bariatric.
Subsequently, in the sixties and seventies, this procedure developed, but did not find a wide response among patients.
1966 can be considered the birth year of bariatric surgery. Dr. Mason of the University of Iowa noted a curious fact: patients who had their entire stomach removed because of a cancerous tumor lost significant weight. Dr. Mason came up with the idea – why not try the same technique with obese patients? Today, we know this operation as a gastric bypass. This new method had significantly fewer side effects than Kremen's operation.
In 1993, Dr. Alan Wittgrove performed the first laparoscopic gastric bypass.
Three years later, Dr. Robert Rutledge performed the first mini-bypass operation, which proved to be somewhat safer than conventional bypass surgery. The operation was initially criticized, but despite this, this operation has quickly become the most popular bariatric procedure and, according to some reports, it is more effective than conventional gastric bypass. Thanks to laparoscopy, bariatric surgery is associated with fewer complications, patients stay in the hospital for a short time, the recovery process is faster, and better results are achieved.
Types of Obesity Treatment:
You might also be interested in ...
Get your free consultation