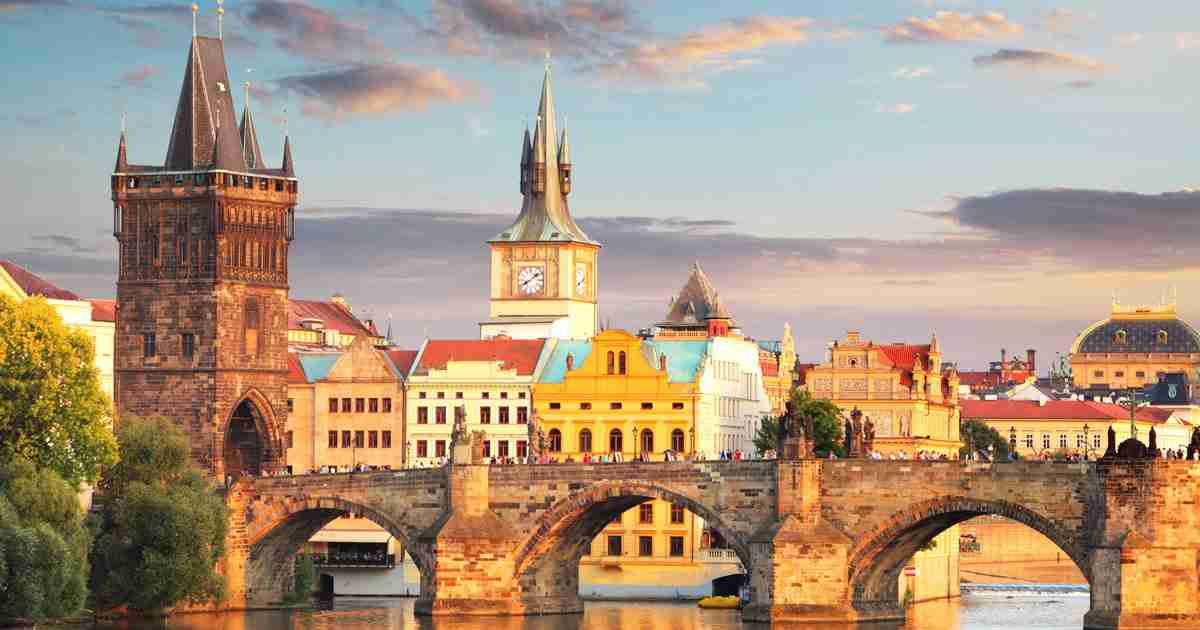 Are you in search of the perfect destination for your medical treatment? Look no further! Here you will find the best clinics in Prague!
Prague is renowned for its rich history, stunning architecture, and vibrant culture. It has a varied landscape encompassing verdant parks, majestic hills and a winding river. It offers a unique combination of natural splendor and a mesmerizing ambience.
However, Beyond its cultural attractions, Prague has also emerged as a major destination for medical tourism. Because best clinics in Prague offer world-class healthcare with a number of top-notch clinics. Whether you are looking for specialized treatments, cosmetic procedures or dental care, Prague's clinics are equipped with the latest technology, highly skilled medical professionals and a commitment to providing exceptional patient care.
Let's take a look at the health services in Prague.
MOST PREFERRED TREATMENTS IN PRAGUE
Prague is well-known in the field of plastic and cosmetic surgery. From facelifts and breast augmentation to liposuction and rhinoplasty, the city's clinics utilize advanced surgical techniques and state-of-the-art equipment to achieve outstanding results. Surgeons in Prague often use minimally invasive procedures such as endoscopic surgeries and laser treatments to minimise scarring and ensure faster recovery times.
Eye clinics in Prague provide a wide range of eye care treatments. Prague's ophthalmologists use the latest technologies in every technique, from vision correction procedures such as LASIK and PRK to cataract surgery and retinal treatments. In addition, the best clinics in Prague offer comprehensive eye examinations and screenings for various eye conditions.
Prague has a thriving dental tourism industry. It offers first-class dental care and implantology treatments. Best clinics in Prague provide a comprehensive service including routine check-ups, teeth whitening, veneers and dental implants. Prague's dental specialists utilize the latest technology such as digital radiography to provide precise diagnoses and effective treatment planning.
Prague, the charming capital of the Czech Republic, has emerged as a sought-after destination for couples seeking IVF (In Vitro Fertilisation) treatment. It is known for its advanced medical facilities and skilled fertility specialists. It offers a haven of hope and possibility for those on the road to parenthood. State-of-the-art IVF clinics in Prague make this city a reassuring environment for individuals and couples embarking on their fertility journey.
TOP 5 CLINICS IN PRAGUE
In many different specialities, Prague offers a unique blend of world-class healthcare and enriching experiences. Would you like to know which clinics serve you best? Here are the top 5 clinics in Prague we have selected for you!
Forme Clinic is a renowned cosmetic surgery center in Prague that has gained international recognition for its exceptional aesthetic treatments. The clinic offers a wide range of procedures such as breast augmentation, facelift, liposuction and rhinoplasty. Focusing on patient safety, Forme Clinic adheres to the strictest quality standards and employs a team of skilled surgeons who are well versed in the latest developments in cosmetic surgery.
Canadian Medical Care (CMC) is a multi-specialty clinic in Prague. It provides excellent medical services to both local and international patients. CMC offers a wide range of medical disciplines including cardiology, neurology, gastroenterology and urology. With a patient-centred approach, CMC places a strong emphasis on individualised care and ensures that patients feel comfortable throughout their entire medical journey.
Premier Clinic is a first-rate, non-state-owned healthcare center on Jungmannova Street in Prague, led by famous and sought-after cosmetic surgeon MUDr. Lucie Zárubová and her team of experts.
Specialising in advanced aesthetic treatments, Perfect Clinic has established itself as the leading provider of cosmetic procedures in Prague. The clinic's team of highly skilled plastic surgeons and dermatologists offer a wide range of services.
My Clinic houses approximately 26 medical specialties, that includes a wide range of professions and branches of healthcare. More than 60 professionals have been chosen to meet your specific requirements and desires.
Prague's appeal as a leading medical tourism destination is increasing. This is because it combines the advantage of cost-effective treatments with the integration of the latest technology and a seamless patient experience. When patients begin their medical journey in Prague, they have the opportunity to embrace the city's captivating charm. They create unforgettable memories that extend beyond their medical treatment. Prague has always been a fascinating city with world-class healthcare services.
If you are interested in medical care in different corners of the world, you are in the right place with MedClinics!
As MedClinics, we are here to help you learn about the world's most popular health tourism destinations. Especially, Turkey has been a destination where you can find the treatment you are looking for in the most comprehensive way. It is famous for its affordable cost and successful surgeons.
Prices compared to other countries, 2023
| Procedure | Prague (Czech Republic) | Turkey | Germany | USA |
| --- | --- | --- | --- | --- |
| Plastic Surgery | €2,500 – €8,500 | €2,000 – €7,000 | €3,000 – €10,000 | €5,000 – €15,000 |
| IVF | €3,000 – €5,500 | €2,500 – €4,500 | €4,000 – €7,000 | €10,000 – €20,000 |
| Dental Care | €200 – €1,000 | €150 – €800 | €300 – €1500 | €500 – €2,500 |
| Eye Care | €800 – €3,200 per | €600 – €2,500 per | €1,000 – €4,000 | €2,000 – €6,000 |
To discover more, please visit our other blogs.
Our partner hospitals & clinics in Czech Republic
It is a private family clinic that provides professional health care in a wide range of specialties for all age categories.