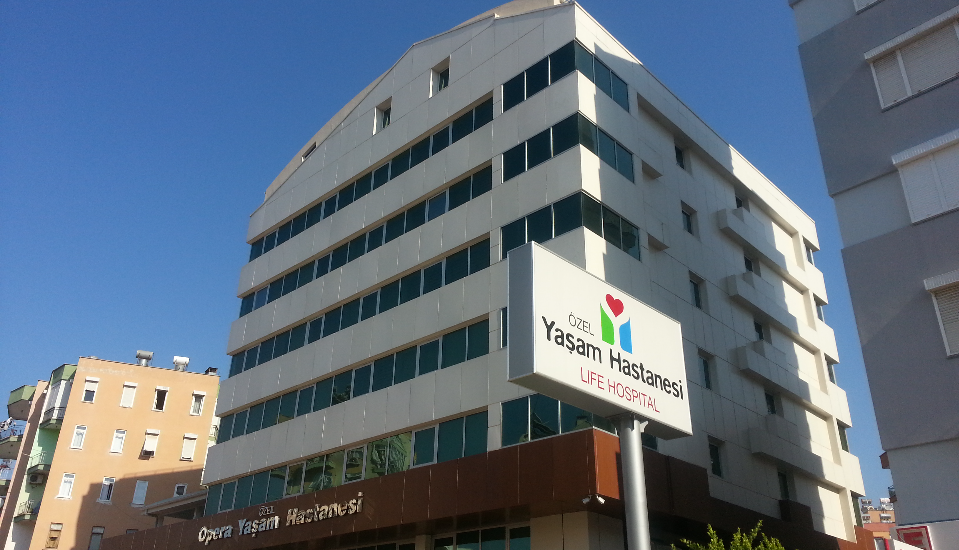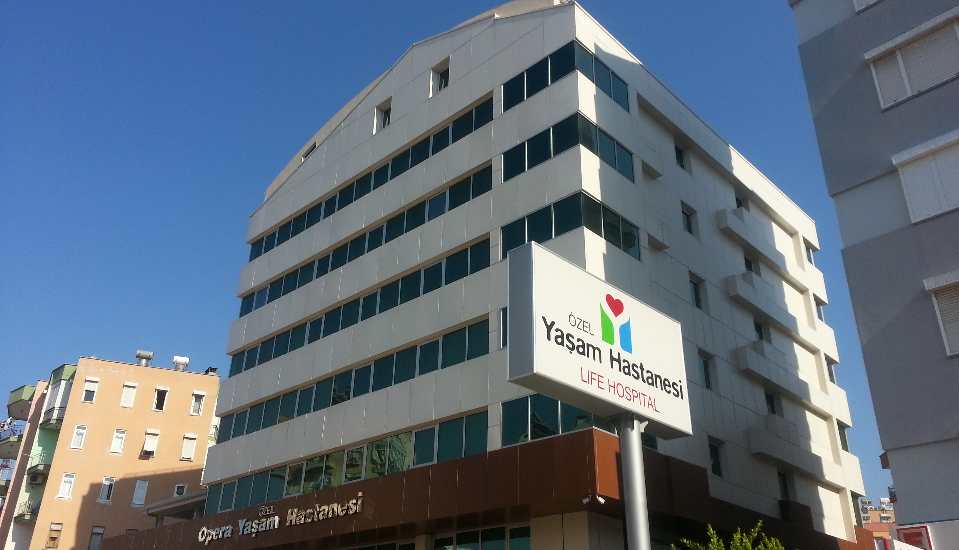 About
Opera Yaşam Hospital is located in the Muratpasa district of Antalya, one of the most popular resorts on the Mediterranean.
In 2014, it was opened as the second hospital of the Yasam Hospitals Group in the center of Antalya.
General Promotion
With a total of 75 beds and an emergency room, the hospital offers medical services in anaesthesia and reanimation, nutrition and dietetics, children's health and diseases, physiotherapy and rehabilitation, general surgery, ophthalmology, internal diseases (internal medicine), gynaecology and obstetrics, cardiology, ear, nose and throat (ENT), neurology, orthopaedics and traumatology, radiology and urology, among others.
A total of 18 doctors, each a specialist in his or her field, and a well-trained team of specialist and nursing staff look after patients throughout the treatment process. Cooperation with domestic and foreign insurance companies, private health insurers and banks, as well as government institutions, make the hospital a popular destination for patients from Turkey and abroad.
Opera Yaşam Hospital is only 20 minutes by car from Anlatalya Airport. Numerous attractions of Antalya and the surrounding province can be reached quickly and conveniently, for example the famous Düden Waterfall is only 25 minutes away and the city center of Antalya with Hadrian's Gate can be reached in 10 minutes. The whole area impresses with its beautiful nature and wonderful beaches.
Image Gallery
Get your free consultation