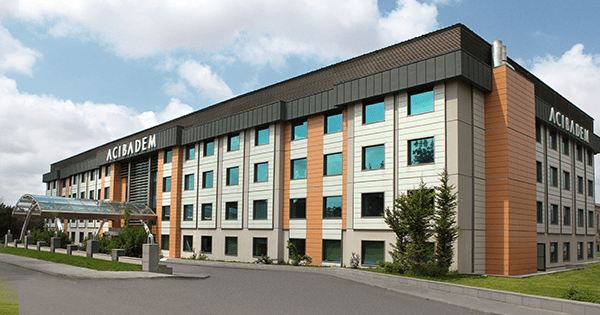 About
The history of Acıbadem Kayseri Hospital, which opened in 2009, dates back to ancient times. The hospital, which was commissioned by Mustafa Kemal Atatürk in 1924, was brought back into the healthcare sector thanks to the Acıbadem Healthcare Group. Moreover, being the first hospital building in Kayseri, the facility has been given a different structure.
General Promotion
The hospital, which consists of two separate buildings, a historical building and a main building, has a closed area of 22,000 square metres with 6 surgery rooms, 28 intensive care beds and 104 beds. Acıbadem Kayseri Hospital offers services in many medical fields, such as check-up, treatment of sleep disorders, IVF, ear, nose and throat medicine, aesthetic plastic and reconstructive surgery, cosmetic dermatology and general surgery. Thanks to the smart building system that enhances the quality of patient care and creates a reliable and comfortable environment, modern technologies, friendly healthcare staff and specialist doctors, the hospital is also in demand in the surrounding provinces.
Rooms
Acıbadem Kayseri Hospital offers its patients various room alternatives as it has patients from all social classes. In all room types, efforts are made to support spaciousness through the use of wooden tones and to bring the sun into the room. All rooms, which have been furnished with the needs of patients and their relatives in mind, have a minibar, a television, a private safe and internet access. In addition to the bed, which in the standard rooms is selected and positioned according to the patient's comfort, there is a single seat for the people taking care of the patient.
The suites, on the other hand, are designed as two separate areas and have the quality of a "room with the comforts of home". Unlike the standard rooms, the suite rooms have a separate bathroom for the patient's relatives. Acıbadem Kayseri Hospital shows a sensitive and empathetic attitude towards the needs of the disabled with its 2 handicapped accessible rooms.
Staff
The chief physician and director of the hospital is the honorable Doctor Ömer Akbeyaz, a specialist in clinical biochemistry.
Image Gallery
Get your free consultation