Rhinoplasty – Nose Job Istanbul, Turkey 2023 | Best Clinics, Surgeons & Prices
Your journey to aesthetic and healthy breathing …
If you suffer from breathing difficulties, nasal obstructions, or dissatisfaction with the appearance of your nose, you have come to the right place. This is our complete guide to rhinoplasty in Istanbul.
Most popular clinics for rhinoplasty
Turkeyana Clinic considers beauty as a universal principle of soul and body and a "natural, integrated image".
Prof Dr. Ilker Yazici's clinic combines the health and well-being of individuals with the highest level of professionalism and a patient-centered approach.
Well-known healthcare brand, that offers top-notch medical care in accordance with worldwide standards.
"Fidel" means " loyalty" in Latin. The clinic has the vision and principle of understanding and meeting the physical and psychological needs of patients.
Prof. Dr. Mustafa Acar is one of the best known plastic surgeons in Eskişehir. He is especially famous for his extremely successful rhinoplasty surgeries
Individual solutions as well as intensive guest care ensure a holistic aesthetic surgical experience and high patient satisfaction.
The Clinic has performed over 9,000 procedures and treated many thousands of patients from all over the world.
Clinicton will assist you in every aspect of your treatment, aftercare and healing process, even accommodation and transfers.
Istanbul has long been the best place for nose job.
The city has a history of over 2700 years. Every year, over 14 million visitors come to this city with an amazing atmosphere. So, Istanbul is one of the 8 most visited cities globally.
Read everything you need to know about rhinoplasty here. Remember that, it allows you to regain self-confidence and get rid of a number of complexes that interfere with normal life.
Let's get started!
If you have any questions, just contact us and let us help you! We are looking forward to your call!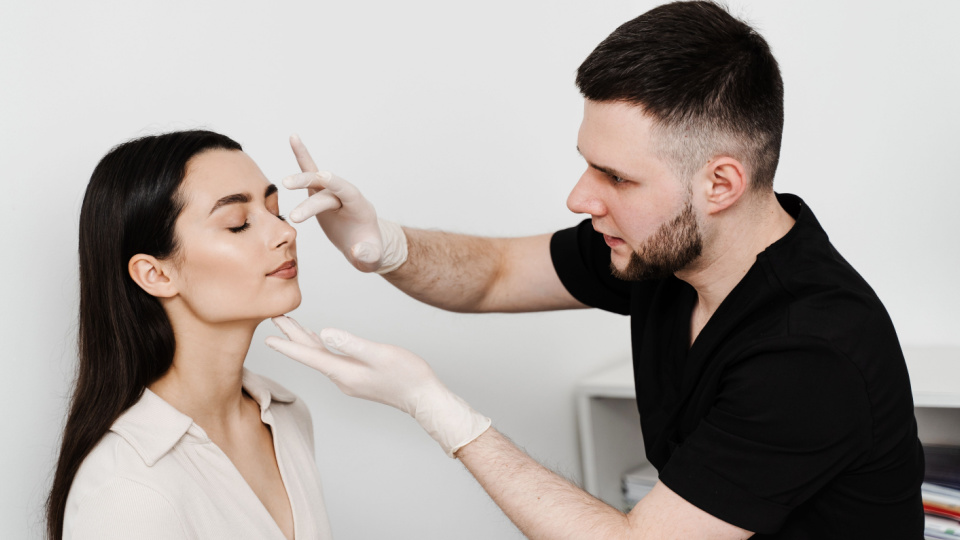 Table of Contents
So What Is
Rhinoplasty, commonly known as a nose job, is a surgical procedure that aims to reshape and enhance the appearance of the nose.
Types of Rhinoplasty Surgery
This surgical procedure can solve various nose-related problems. Read here all about the most common types of this surgery.
Treatment Plan
1. Day:
Meet your medical consultant
Detailed examination of your nose and nasal septum
Final discussion of the surgical method and the type of correction to be performed.
2. Day
Come to the clinic with empty stomach and do the blood control
Second consultation with your attending doctor after the results of the blood test are available.
Preparation and start of the surgery: The procedure is performed under general anesthesia, so you will not feel any pain.
The surgery takes between 1 and 3 hours.
After the awakening phase, you will be taken to your private room in your hospital
Due to the general anesthesia, you will spend one night in the hospital under medical monitoring.
3. Day
During your consultation with the treating doctor, you will discuss the details of your surgery and address any concerns or questions.
The surgical area will be thoroughly examined to ensure everything is in order.
You will also receive important instructions on what to pay attention to in the following days, ensuring a smooth recovery.
After the procedure, you will leave the clinic and return to your hotel to rest and relax.
To manage pain and minimize swelling in the surgical area, it is highly recommended to diligently follow the medication regimen prescribed by our clinic.
4.-8. Day:
Take a stroll around the lovely streets and get a cup of coffee at a charming cafe!
9. Day
Control in the hospital
Consultation with your treating doctor
Detailed examination of the surgical area
Cleaning tampons of the nose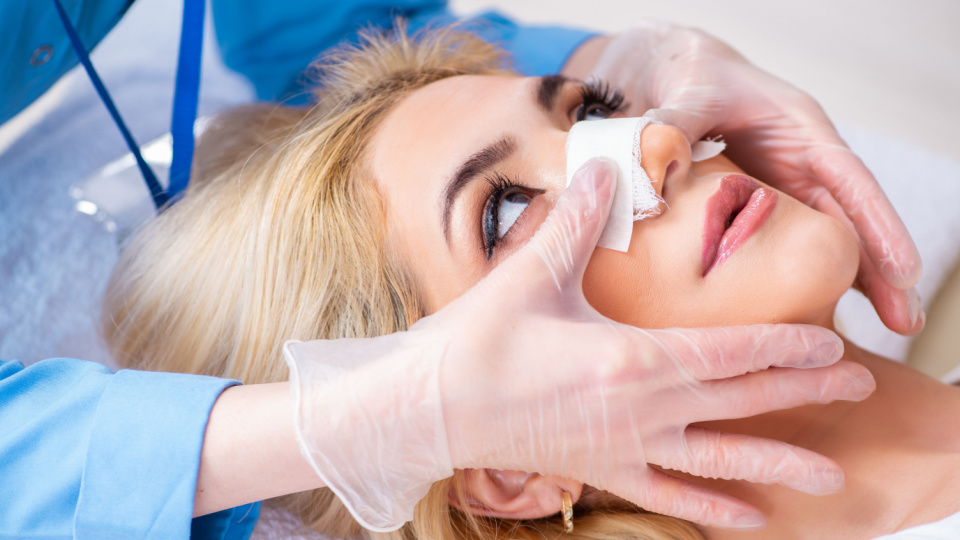 Rhinoplasty for:
Individuals seeking aesthetic improvement or functional correction of the nose
Those with breathing difficulties, nasal obstructions, or structural abnormalities
Adults with fully developed nasal structures
Individuals in good overall health without contraindications for surgery
Rhinoplasty Duration:
Rhinoplasty operation usually takes 1–3 hours.
Total treatment plan takes 7 days.
Rhinoplasty Recovery Timeline:
Resume normal activities within 5-7 days after the operation.
Notice a significant reduction in bruising and swelling within 7-14 days after the operation.
Experience an 80% improvement in recovery within 4-6 weeks after the operation.
Achieve full recovery within 6 months to 1 year.
Possible Risks for Rhinoplasty:
Infection
Bleeding
Poor wound healing
Nasal blockage or breathing difficulties
Allergic reactions
Unsatisfactory aesthetic outcomes
Aftercare & Healing Process
Rhinoplasty Aftercare
Of course, we will also take care of you after your Rhinoplasty treatment!
Our medical consultants will take care of you during 1 year after the surgery. If you need any assistance, if you have questions, you can contact our staff 24/7. 
Rhinoplasty Healing Process
The Rhinoplasty healing process as a whole takes between 6 and 12 months.
After your rhinoplasty surgery, you will notice changes in your nose as the swelling gradually goes down.
These changes will be more apparent in the beginning but will become less noticeable as the swelling subsides completely. During the surgery, you will be under general anesthesia, so you won't feel any pain.
In the first few days after the procedure, you may experience mild discomfort, but it can be managed with over-the-counter painkillers. It's important to sleep on your back for about a week and avoid blowing your nose. If possible, try to minimize sneezing to prevent strain on your healing nose. These simple precautions will help ensure a smoother recovery process.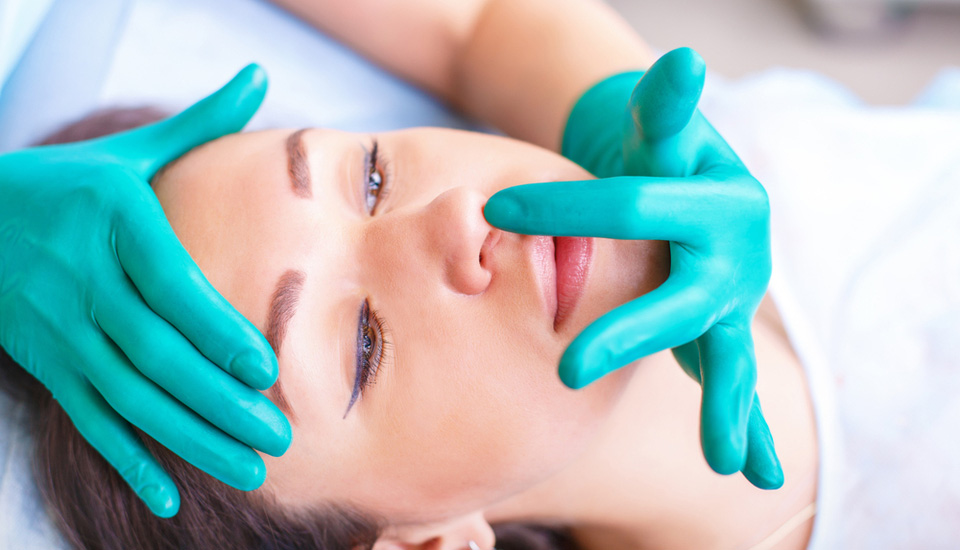 Rhinoplasty (Nose Job) Video
FAQ
Why is rhinoplasty cheaper in Turkey?
Lower cost of living and operating expenses in Turkey
Favorable exchange rates for international patients
Competitive market and increased availability of skilled surgeons
Government support and incentives for medical tourism
Access to modern facilities and advanced medical technology at affordable prices
Higher patient volume leading to economies of scale
Reduced administrative and regulatory costs compared to some other countries
Availability of all-inclusive packages that cover surgery, accommodation, and post-operative care
Cost-saving measures in the healthcare system, such as efficient scheduling and streamlined processes
Strong reputation and demand for medical tourism in Turkey
Is it safe to have a nose job in Turkey?
Yes, it is safe to have a nose job in Turkey. The country has established itself as a popular destination for medical tourism, including cosmetic procedures like rhinoplasty.
What are the treatment methods?
Open and closed type of treatment are available. Closed one, in which only a small incision is made on the nasal mucosa. The procedure is performed through the nostrils.
Open one, an additional incision is made on the bridge of the nose so that the doctor can fold back the skin of the nose and better reach the bone. The scar is cosmetically closed, but initially visible as a fine line. Over time, however, it becomes invisible.
How dangerous is a nose job?
It generally considered a safe procedure, but of course there are risk factors such as bleeding etc.
When can I go out again after a nose job?
The haematoma and swellings will go away as anticipated two weeks following the operation. With your new nose, you will then be completely ready for social interaction.
What is the best age for rhinoplasty?
The best age for rhinoplasty is typically when the nose has fully developed, around 15 to 17 years for girls and 17 to 19 years for boys. But 20s are more suitable.
Is nose correction a painful surgery?
You won't feel any discomfort throughout the procedure because general anesthetic is used during the surgery. Even though it may be mild in the early post-operative days, pain may be effectively managed with over-the-counter analgesics.
When can I do sports after a nose job?
For at least three months, you should avoid engaging in combat sports that pose a danger of nose injuries.
How long does the healing process take?
The entire healing process takes between 6 and 12 months. Initially, you may observe changes to your nose virtually everyday as the edema subsides. Once the swelling has gone down, these alterations are so slight that they are no longer evident.
Other popular cities & countries for Rhinoplasty
Coming soon …
Types of Plastic & Aesthetic Surgery: