Face Lift and Neck Lift in Istanbul, Turkey 2023 | Best Clinics, Surgeons & Prices
Your journey to achieve the facial features you imagine …
If you suffer from sagging and wrinkles, you have come to the right place. This is our guide to face lift and neck lift in Istanbul.
Most popular clinics for face and neck lift
Well-known healthcare brand, that offers top-notch medical care in accordance with worldwide standards.
Turkeyana Clinic considers beauty as a universal principle of soul and body and a "natural, integrated image".
Individual solutions as well as intensive guest care ensure a holistic aesthetic surgical experience and high patient satisfaction.
Prof Dr. Ilker Yazici's clinic combines the health and well-being of individuals with the highest level of professionalism and a patient-centered approach.
"Fidel" means " loyalty" in Latin. The clinic has the vision and principle of understanding and meeting the physical and psychological needs of patients.
The Clinic has performed over 9,000 procedures and treated many thousands of patients from all over the world.
Genotime Premium Clinic uses the entire infrastructure of the private Medical Park Hospital in Maltepe on the Asian side of Istanbul and performs all procedures there.


Clinicton will assist you in every aspect of your treatment, aftercare and healing process, even accommodation and transfers.
Istanbul has long been the capital of plastic and aesthetic surgeries.
The city was founded in 660 BC. Located on 2 continents, enjoy the mystical atmosphere of the city and discover its iconic landmarks. Istanbul hosts more than 14 million visitors per year.
Read everything you need to know about neck and face lifts here. They provide benefits such as reduction of wrinkles and sagging, improved facial contours, a rejuvenated appearance, enhanced jawline and neck definition, and a boost in self-confidence.
Let's get started!If you have any questions, just contact us and let us help you! We are looking forward to your call!
Table of Contents
So What Is
Face lift, also known as rhytidectomy, is a cosmetic procedure that targets the signs of aging in the face and neck. It effectively addresses concerns like nasolabial folds, cheek and neck wrinkles, sagging skin, loss of facial contour, and a less defined jawline.
It does not stop the natural aging process but significantly reduces its visible effects. This procedure is suitable for both women and men seeking facial rejuvenation.
Types of Face and Neck Lift
It is differed between circular facelift, midface lift, lower face lift, SMAS – lifting, endoscopic forehead lift, neck lift and brow lift.
Treatment Plan
1. Day
Meet your medical consultant
Detailed examination of the face and neck
Final discussion of the surgical method and the type of correction to be performed
2. Day
Arrive at the clinic with an empty stomach for a blood test Schedule a second consultation with your attending doctor to discuss the results Prepare for the surgery, which will be conducted under general anesthesia to ensure a pain-free experience Expect the standard Facelift surgery to last between 2 and 6 hours After the procedure, you will be transferred to your private room in the hospital
3-4. Day
Consultation with your treating doctor
Postoperative control
Drainage is removed.
Information about what you should pay attention to in the next few days
Afterwards you will leave the clinic, go back to your hotel and relax.
5. – 6. Day
If you feel good, go to the Grand Bazaar for shopping! Visit Hagia Sophia, Topkapi Palace and Basilica Cistern or take a boat tour on the Bosphorus.
7. Day
Control in Hospital
Consultation with your doctor
Detailed examination of the operated area
8. Day
Final consultation with your treating doctor
Detailed examination of the surgical area
Cleaning of the wound and changing of the bandages
Face and Neck Lift for:
Individuals with visible signs of aging in the face and neck area
Those who desire to reduce nasolabial folds and wrinkles on the cheeks and neck
Individuals looking to tighten the skin and restore facial contour
Those who wish to enhance the jawline and eliminate "bulldog cheeks"
Men and women seeking facial rejuvenation through surgical intervention
Face and Neck Lift Duration:
It usually takes 2–6 hours.
You should plan 10 days for this surgery.
Face and Neck Lift Recovery Timeline:
Recovery time: Approximately 2 weeks
Resting period: At least 1 week post-surgery to allow for pain relief, fatigue reduction, and alleviation of soreness
Bruising duration: Typically visible for around 2 weeks, with final results of the treatment becoming apparent within 9 months
Possible Risks for Face and Neck Lift:
Infection
Bleeding
Nerve injury
Scarring
Skin discoloration
Unsatisfactory results
Aftercare & Healing Process
Aftercare Face and Neck Lift
Of course, we will also take care of you after your Facelift and Neck lift treatment!
If you need any assistance for your questions, you can contact our staff 24/7.
Our medical consultants will take care of you during 1 year after the surgery. 
Healing Process Face and Neck Lift
The Facelift and Neck lift healing process as a whole takes between 6 and 12 months.
On the second day following the surgery, the drainage is removed, and the first dressing is performed. A special compression bandage is applied to the head, and it is recommended to sleep with the head elevated using 2-3 pillows.
In the initial days after the operation, swelling of the face and eyelids, bruising, and a slight increase in temperature are common. To facilitate healing, it is advised to follow a gentle routine, avoid sudden head movements, refrain from physical activity, and apply cold compresses to the face and eyelids.
Postoperative pain is typically minimal, and shampooing can be done after 4-5 days. The compression bandage may be removed around day 10.
Stitch removal, if applicable, takes place within 6-14 days, depending on the complexity of the procedure.
Physical activity can be resumed one month after the surgery, and massages recommended by the doctor should be initiated after 3 weeks.
Makeup application is allowed after 14 days, while sports can be gradually reintroduced after 4-5 weeks.
Saunas and tanning beds should be avoided for the first 2-3 months, and it is important to wear high sun protection cream and sunglasses over the incision area.
Generally, the scars fully stabilize within one year post-surgery.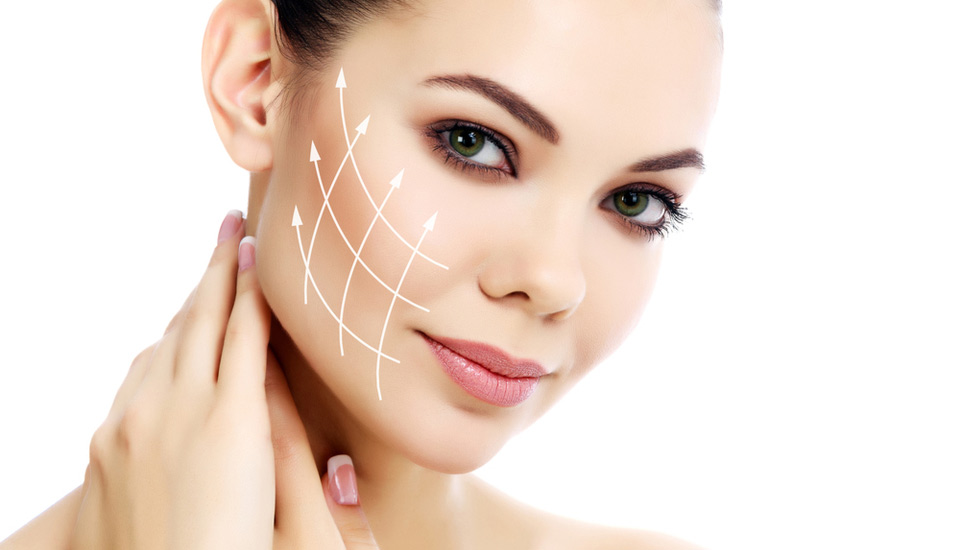 FAQ
What is Facelift surgery?
Facelift surgery is a cosmetic procedure designed to address the signs of aging in the face and neck. It involves tightening the underlying facial muscles, removing excess skin, and repositioning the remaining skin to create a more youthful and rejuvenated appearance.
What is Neck lift surgery?
Neck lift surgery is a cosmetic procedure that focuses on improving the appearance of the neck area. It is often performed in conjunction with a facelift to create a more harmonious and balanced result.
Why is Facelift cheaper in Turkey?
Because of the lower cost of living, favorable currency exchange rates, competition and market dynamics, government support and incentives.
Is it safe to have Facelift surgery in Turkey?
Yes. Turkey has a well-established healthcare system and is known for its advanced medical facilities and skilled surgeons. Many clinics and hospitals in Turkey adhere to international standards and guidelines for patient safety and care. However, as with any surgical procedure, there are inherent risks involved.
What is the best age for Facelift?
Facelift surgery is most effective when performed within a certain age range, typically in the 50s and 60s, as the skin's structure and elasticity play a crucial role. The procedure targets significant sagging of the neck and facial skin, known as aptosis, which becomes more pronounced with age and decreased tissue elasticity. The primary areas of focus are the lower third of the face, including the lower jaw, and the neck area beneath the chin. The results of the surgery are long-lasting, with an expected duration of 8 to 10 years. The decision to undergo a facelift takes into account individual factors such as age and skin condition, which are assessed by the surgeon prior to the procedure.
How long does the result from Facelift last?
The duration of the effect after facelift surgery typically ranges from 8 to 15 years. It depends on the specific method employed during the procedure.
Types of Plastic & Aesthetic Surgery: