On 29 November, Uzakrota 2022, one of the biggest tourism conferences in Turkey, took place in Istanbul at the Hilton Istanbul Bosphorus.
As MedClinics, we organized the "Health Tourism Conference". We are happy about the great success and the huge number of visitors. Many thanks to all who contributed to it. We will continue to organize health tourism events for the best and most effective collaborations.
Do not miss watching our conference video!
About Health Tourism Conference 2022 with Uzakrota
Uzakrota Travel Summit is one of the biggest conference and foyer areas for online travel agencies, airline companies, hotels, travel agencies, travel tech startups, hospitality investors, venture capitalists, tech companies, and distribution tech companies. Uzakrota Travel Summit connects the biggest companies with the brightest minds and professionals of the travel industry worldwide. One of the world's largest tourism events Uzakrota Travel Summit, from the UK, CIS, Balkans, Europe, and the Middle East with the participation of 10,000 tourism professionals, and 200 speakers are on the 29th of November in Hilton Istanbul Bosporus.
About MedClinics
MedClinics serves its clients with its creative minded and professional team, experienced medical consultants, and most importantly, hospitals and clinics that have proven Turkey's reliability, have the latest system equipment and experienced healthcare team.
With its wide pool of health facilities, MedClinics offers its clients the alternatives where they can get the most appropriate service among the hospitals and clinics in its portfolio, each of which has been carefully selected.
Clients can compare these alternatives according to their own criteria and receive all kinds of information and consultancy services from experienced Medclinics consultants in order to choose the most suitable alternative among them.
Turkish healthcare system; It is growing rapidly with hospitals and the latest system medical equipment used in hospitals, as well as experienced healthcare personnel. Turkey, with its "Patient Rights" and "Health Tourism Legislation" recently updated by the TR Ministry of Health, with a solid legal infrastructure, is well above the world average in the field of health tourism.
We contribute to this growth together with our Istanbul office and our liaison offices and consultation centers that will be operational in Germany, France and Austria in the near future.
Follow other events we have attended and will attend, and meet with us.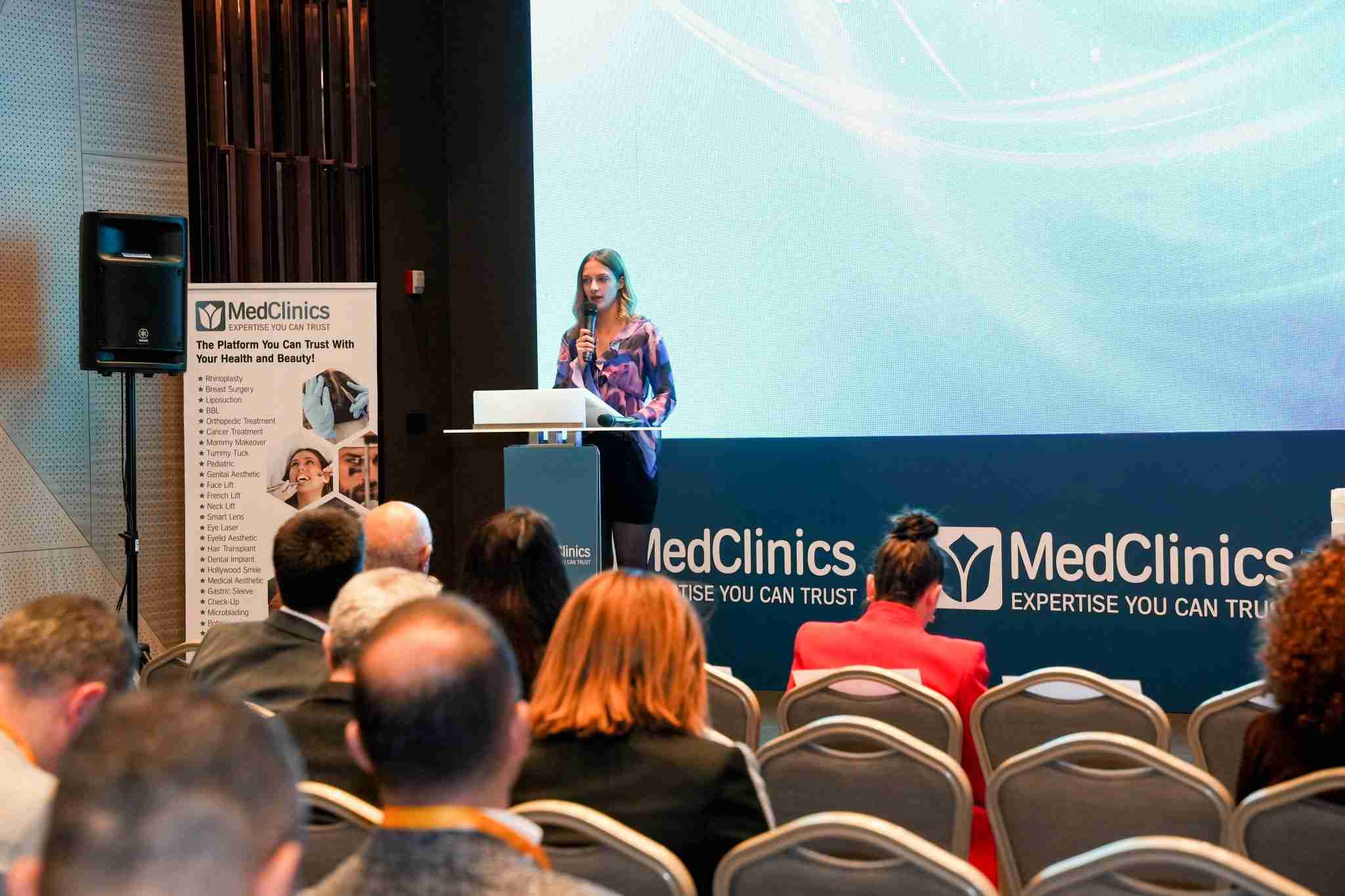 {{ reviewsTotal }}
{{ options.labels.singularReviewCountLabel }}
{{ reviewsTotal }}
{{ options.labels.pluralReviewCountLabel }}